Ever since Lamar Odom was first hospitalized in mid-October, there's been one constant in his life: his wife Khloé Kardashian.
Though the pair were in the midst of a divorce (now since called off), the reality star has made sure she to remain by his side during his hospitalization, and she's now speaking out about her emotions and their future together.
"I hate that he was in that situation," she told People magazine. "I wouldn't want anybody in that situation, especially someone I love and care about."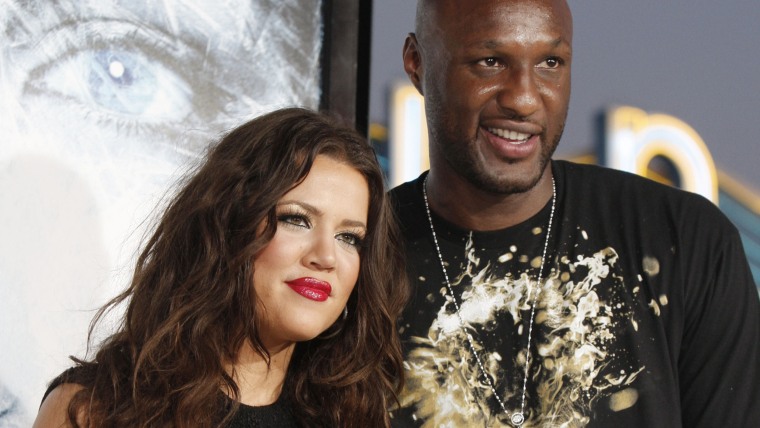 The love may still be there, but she says they are not deciding to reunite as of yet.
"There are too many other important things, too many medical things. It's not even in our brains thinking about us as a couple or having a relationship right now," she said. "I loved him always, and I will always love him. I don't believe love is fickle. I believe when you love someone, you are allowed to love from afar. You don't have to be with that person in order to love him."
Kardashian and Odom, who played in the NBA for 14 years, wed in 2009. They filed for divorce four years later and signed their papers in July, though a judge had not finalized the split before he was hospitalized. Odom was rushed to the hospital on Oct. 13 after being found unresponsive in a Nevada brothel. He emerged from his coma a few days later.
For now, Kardashian said they're just taking it a day at a time.
"The fact that he woke up was definitely a sigh of relief for everybody," she said. "Every hour is different. It goes up and it goes down but he's awake. He's alive and that's all I wanted, was for him to be OK."
And she will remain by his side, either literally or figuratively. "There is a very long road ahead of [Lamar]," she says. "He has to walk that road by himself, and, most importantly, he has to want to walk that road. I will be there supporting him every step of the way."