It's been an emotional year for Khloe Kardashian. In an interview that aired on TODAY Thursday, the reality star opened up about the toughest part: Lamar Odom's fight for his life.
When Kardashian got the call that her estranged husband had been found unresponsive at a Nevada brothel last month, she was initially told that he had just four hours to live.
"It's a horrible call to get," she told Natalie Morales. "Getting to the hospital and knowing he's in a coma and having to run these tests or make medical decisions. It's terrifying."
"You have to make risk-and-reward decisions," Kardashian continued. "Like, OK, well, there's an 80 percent chance if we do this operation, he might pass away. But also if we don't do it, there's a 90 percent chance he'll pass away."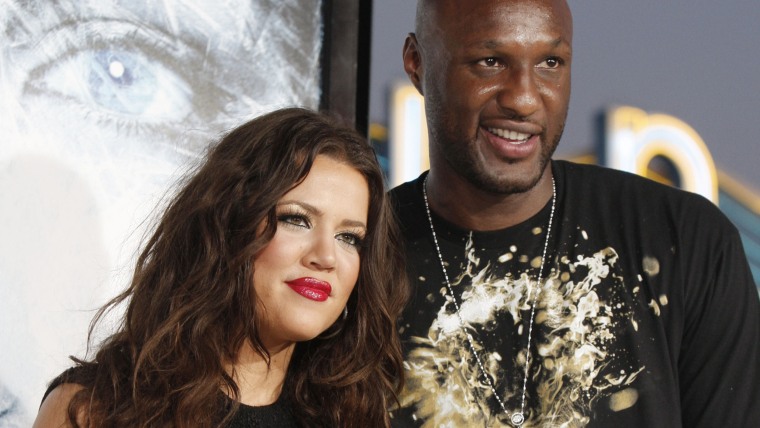 While Kardashian said that "every day is different," she's thankful that Odom is no longer dependent on life-support machines.
RELATED: Khloe Kardashian opens up about marriage: It isn't about 'intimacy' with Lamar
"He is learning how to walk again and learning ... cognitive therapy and speech therapy," she explained. "They think, like, within a year and a half to two years that, mentally, he might be fully recovered. But they don't know."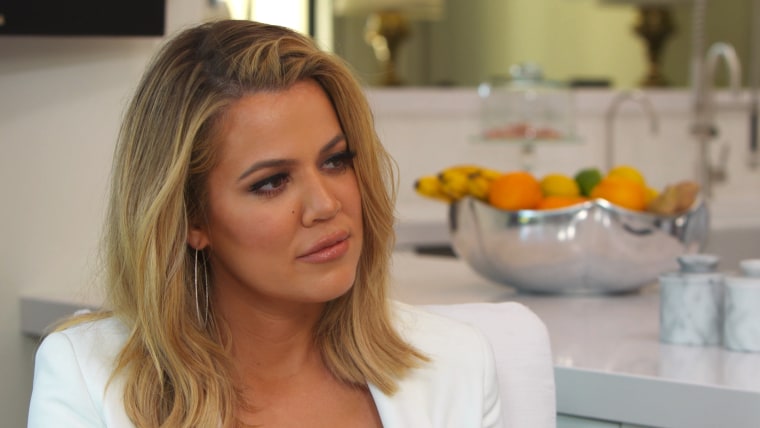 While Kardashian hoped that Odom's initial progress was a positive sign for his long-term recovery, staff at Las Vegas' Sunrise Hospital had to remind her that he was not, in fact, "out of the woods."
"They kept saying, 'You're so optimistic. And you're so positive.' They wanted to keep reminding me, like, 'We're nowhere in the clear.' But I was, like, 'You guys told me he was gonna die just a few hours — or a few days ago,'" she recalled.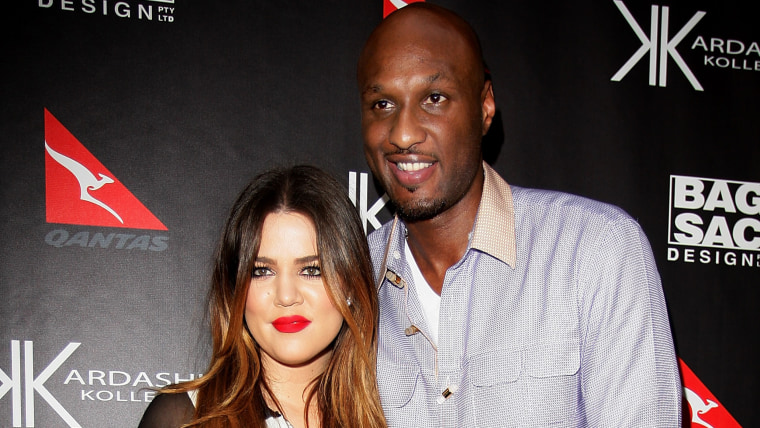 Kardashian also clarified her decision to halt the divorce proceedings in late October.
"I was expediting the divorce prior, and I'm still separated with him, but I'm just not expediting them anymore," she revealed. "There was no reason for it. And also, [it's] in his will that I'm always the medical adviser. And it was just — he had no one else to make these decisions for him."
Kardashian also addressed another challenge she faced this year: adjusting to stepfather Caitlyn Jenner's transition to life as a woman.
RELATED: Khloe Kardashian opens up about Lamar Odom's brain injury, 'long road ahead'
"When he did finally say it to us, we did feel like we were the last to know," she said of Jenner, who made the personal announcement in an interview with Diane Sawyer in April.
Kardashian said she may have handled the news the worst out of all her siblings.
"Verbally, I've handled it the worst 'cause I'm so honest," she said. "And I'm just so, like, aggressive with the way I talk. So I'm always the one to be a bad guy, which I'm also okay with. But probably I took it the hardest."
Fortunately, Kardashian has found a powerful stress reliever: working out five days a week, which she calls her "healthy obsession."
"When I started going to the gym, it wasn't about, 'Oh, I'm gonna get skinny, and I have to lose this weight.' It was I was having a hard time in my marriage," said Kardashian, who recently released a new book, "Strong Looks Better Naked."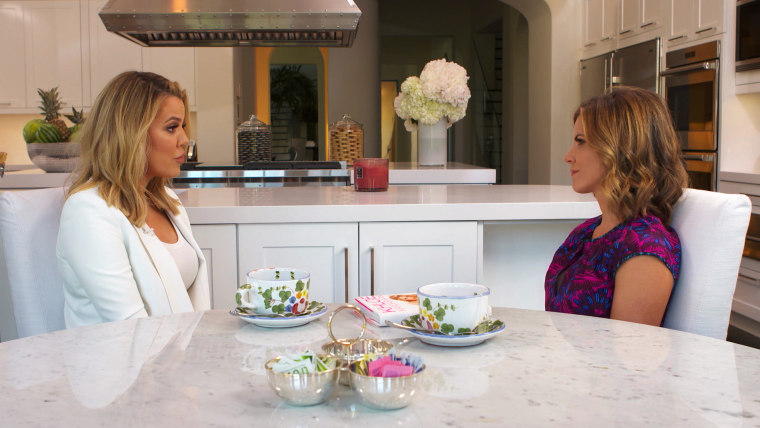 Now, having shed 40 pounds, she's committed to her healthy new lifestyle, which includes plenty of gym time. "I'll try anything at least once. I love Pilates, I love boxing. I circuit train with my trainer," she said.
RELATED: Khloe Kardashian on Lamar Odom: Past week has been 'incredibly difficult'
The past year has taught Kardashian a valuable lesson.
"You could never guess what's gonna happen tomorrow," she said, adding, "It's taught me how strong I really am and also how great and supportive of a family I have. I don't know how I'd live my life without my family. It's the best support system in the world."