Khloe Kardashian continues to open up about Lamar Odom's recovery from his coma, saying that the former NBA star has "such a long way to go."
"He's learning how to walk again and feed himself again and put sentences together," Kardashian said during a taping of "The Ellen DeGeneres Show" that will air Monday. "It's a long, long road ahead."
RELATED: Khloe Kardashian says marriage isn't about 'intimacy' with Lamar
She said that Odom is off medical equipment that supported his organs and has begun to talk, though he can't put many words together.
"He's really confused a lot," she said. "Sometimes he knows who the president is and his birthday, and sometimes he thinks he's 26. I say, 'I bet you wish you were 26, so do I!'"
According to Kardashian, Odom does not know the circumstances that led to his condition (Odom was found unresponsive in a Nevada brothel in October), and he doesn't ask.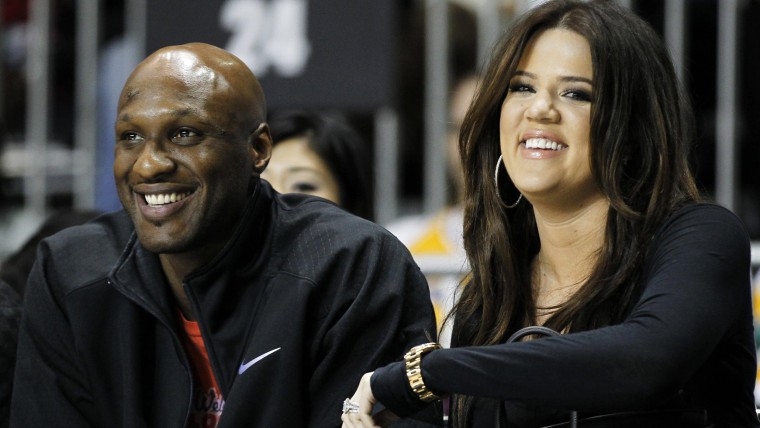 "We tell him that he had a brain injury," she said. "I can't tell him how that brain injury was caused, because it will set him back."
MORE: Lamar Odom reportedly out of coma, talking and breathing on his own
Part of that recovery involves halting her divorce from Odom. Kardashian and Odom signed their divorce papers months earlier, but due to a backlog in Los Angeles courts, a judge had yet to sign off on it. But following Odom's hospitalization, the couple requested the papers be withdrawn.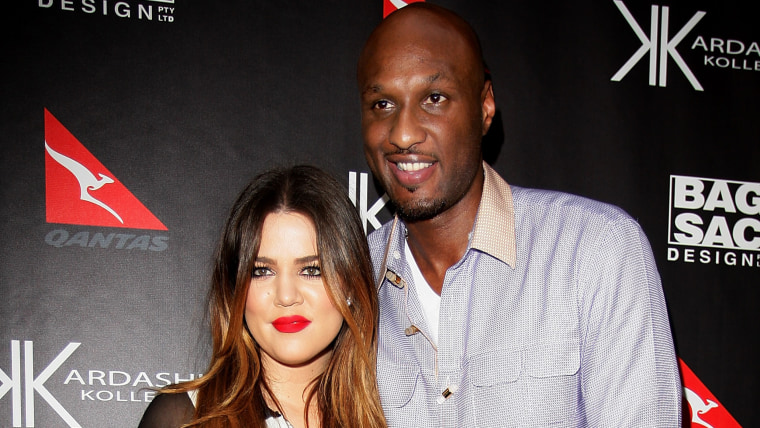 "I'm there helping him and I love him and I've always loved him," she said. "And that will never change, and I just feel like it's a really insensitive thing to fast-forward a divorce."
Kardashian, who was on the talk show to promote her new book "Strong Looks Better Naked," also opened up about the difficult timing of her book tour and Odom's recovery.
"It's really awkward to be promoting my book," she said. "My heart and mind are in the hospital with someone else."