One week after Lamar Odom was found unresponsive at a Nevada brothel, Khloe Kardashian has broken her silence on the ordeal that found her estranged husband fighting for his life.
"The past week has been incredibly difficult," Kardashian wrote on her website Tuesday. "I am so thankful to family, friends and fans, who have sent nothing but prayers and well wishes to Lamar."
She went on to thank the hospital staff who put Odom on the road to recovery.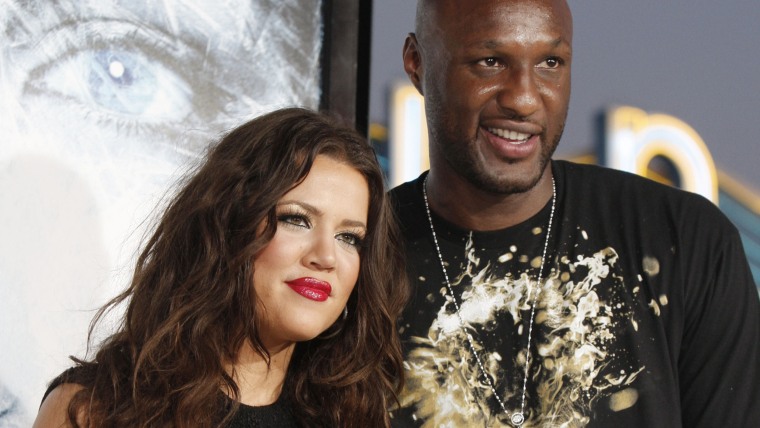 "I also want to take a moment to thank everyone at Sunrise Hospital, including the amazing doctors and nurses for their kindness and diligent work. Under their amazing care, incredible strides have been made," she added.
And finally, Kardashian ended the statement by thanking her family and friends for their support.
"You can never be prepared for an experience like this, but without the outpouring of love and endless prayers that Lamar has received and the strength I was given from my loved ones, it would have been difficult to endure. Thank you for your continued support. God is great!!!" she wrote.
Kardashian filed for divorce from Odom in 2013, but the paperwork has not been finalized and the pair are still legally married, a Los Angeles superior court judge confirmed to NBC News last week — meaning that Kardashian holds the responsibility of making decisions about Odom's medical care.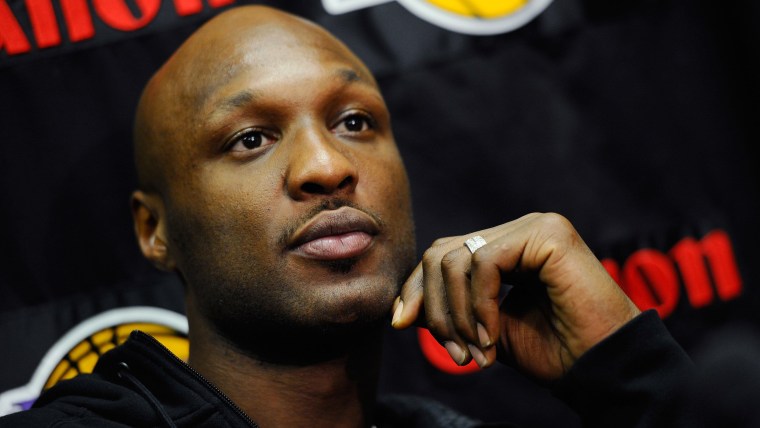 After the former NBA star spent nearly three days in a coma last week, sources close to Odom told our sister network E! that he was off life support and breathing on his own as of Friday afternoon.
A source close to the situation told NBC News Friday, "Lamar is conscious and was able to say hi to Khloe, but his condition remains guarded."
Love Ranch South owner Dennis Hof told NBC News that Odom, 35, checked in on Saturday, Oct. 10, and partied for several days. He was found unconscious in the VIP suite on Tuesday, and taken to Sunrise Hospital in Las Vegas. According to medical personnel, he had multiple drugs in his system.
On Monday, Odom was transferred to a hospital in Los Angeles to continue his treatment.
While Kardashian had not publicly commented on the situation until Tuesday, other family members — including her mother, Kris Jenner, and brother, Rob Kardashian — have taken to social media to voice their support for Odom's recovery.