Khloe Kardashian and Lamar Odom may be giving their marriage another shot.
Though the couple filed for divorce in 2013, the paperwork hasn't been finalized and the pair are still legally married, a Los Angeles superior court judge confirmed to NBC News last week.
Now, E! News reports that Kardashian's attorney, Laura Wasser, asked a Los Angeles judge to withdraw the couple's divorce petition Wednesday morning, and the request was granted.
On Tuesday, Kardashian broke her silence on the ordeal that found her estranged husband fighting for his life — exactly one week after the former NBA star was discovered unconscious at a Nevada brothel, reportedly with multiple drugs in his system.
"The past week has been incredibly difficult," Kardashian wrote on her website. "I am so thankful to family, friends and fans, who have sent nothing but prayers and well wishes to Lamar."
She went on to address the staff at the Las Vegas hospital who put Odom on the road to recovery, before he was transferred to a hospital in Los Angeles to continue his treatment on Monday.
RELATED: Khloe Kardashian on Lamar Odom: Past week has been 'incredibly difficult'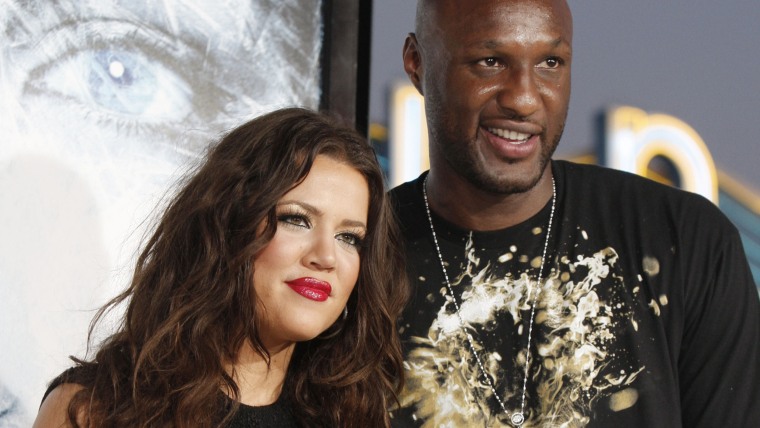 "I also want to take a moment to thank everyone at Sunrise Hospital, including the amazing doctors and nurses for their kindness and diligent work. Under their amazing care, incredible strides have been made," she added.
Kardashian ended the statement by thanking her family and friends for their support.
"You can never be prepared for an experience like this, but without the outpouring of love and endless prayers that Lamar has received and the strength I was given from my loved ones, it would have been difficult to endure. Thank you for your continued support. God is great!!!" she wrote.