Returning to the role of dedicated officer Paul Blart in "Paul Blart: Mall Cop 2" was a bit hairy for Kevin James.
For one thing, he noted that the uniform "fit a little more snug" this time around. But that wasn't the only thing: He also had to grow back Blart's noble mustache.
And there was never a chance he'd just have the props department glue one on.
"It's homegrown," he told the TODAY anchors on Thursday. "I did it in a weekend. I started late on a Friday night; Sunday morning she was in. It is organic — really organic, no GMOs."
Having the facial hair, he believes, will help make the movie as big of a success as the first one from 2009. "It's where all the power comes from, let's face it," he said.
Perhaps that's the kind of power that makes James such a natural on a Segway. Watch how he ran circles around TODAY gang later on!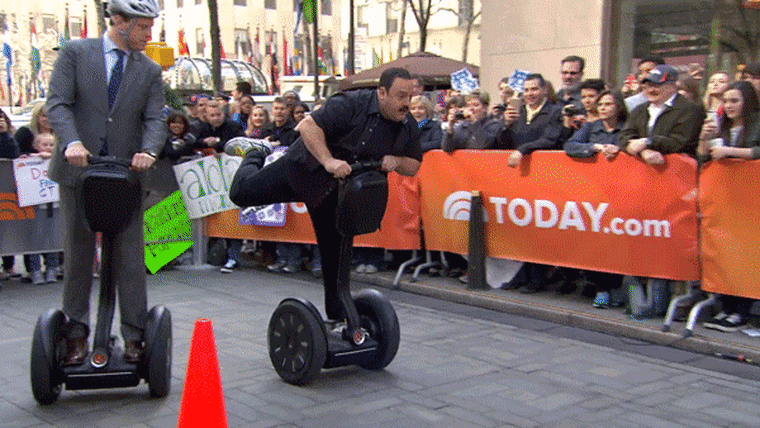 See the interview for more fun moments, and check out "Paul Blart: Mall Cop 2," in theaters April 17.