Two years after the first "Ride Along" flick," stars Kevin Hart and Ice Cube are headed back to the big screen in a sequel to the buddy-cop comedy, and this time they promise "bigger and better" laughs.
But frankly, we can't imagine bigger and better laughs than the ones they brought to TODAY Wednesday morning.
They guys have done a lot to promote the new movie so far, from an intoxicating trip with a student driver, to a "Bachelor" hot-tub dip, to hitting the sights of the Miami strip with Al Roker — or so they say.
"Al had about $700 in ones on him!" Hart told Matt Lauer.
We had our doubts, but ...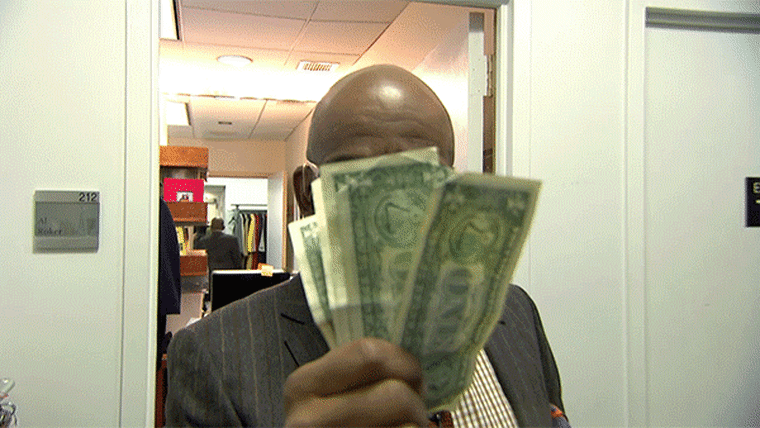 They guys loved their outing with Al, but not quite as much as they love each other — or at least as much as Hart loves Cube.
Last time the duo stopped by TODAY, Hart admitted it was love at first sight for him. But he's still waiting to hear those three little words from his pal.
"I still can't get it out," Cube admitted. "Who can love a face like that? You gotta be a mother to love a face like that."
"Say it," Hart pushed. "It's tough love. There's love in there. There's so much love in this guy. ... That's a love face there. I love you, too, Cube!"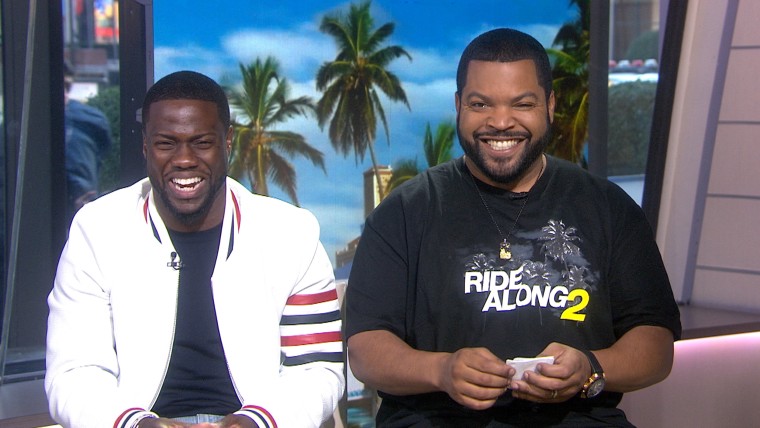 But Hart also remembered back to a time when there wasn't so much love in his life. During a round of our Things I've Done game, he pulled out a question about crying himself to sleep.
"There was once-upon-a-time when a female hurt me before I became the sex symbol I am today, and I did cry myself to sleep one time," he confessed. "It hurt that bad."
But he's OK now.
"Who's laughing now, Kesha?!" he shouted. "Huh?"
Check out the interview to see what else Hart and Cube confessed to before the game was over! And you can catch even more from them in theaters Friday when "Ride Along 2" opens nationwide.
Follow Ree Hines on Twitter.