Kevin Bacon and his wife Kyra Sedgwick are among Hollywood's longest-running couples. Married for 35 years, the pair tied the knot in 1988 and recently celebrated their anniversary.
In honor of the day, Bacon shared a tender throwback photo on Instagram from their early days together. During a recent segment on TODAY, Bacon revealed the secret to their longevity — and it's not all that secret.
"No secret. Never have the secret," says Bacon, who then jokes, "The secret is don't ask a celebrity on how to stay married."
All kidding aside, Bacon tells TODAY.com in a sit-down interview that it's his wife and kids who first inspired him to see beyond his own needs and take a greater interest in the world around him.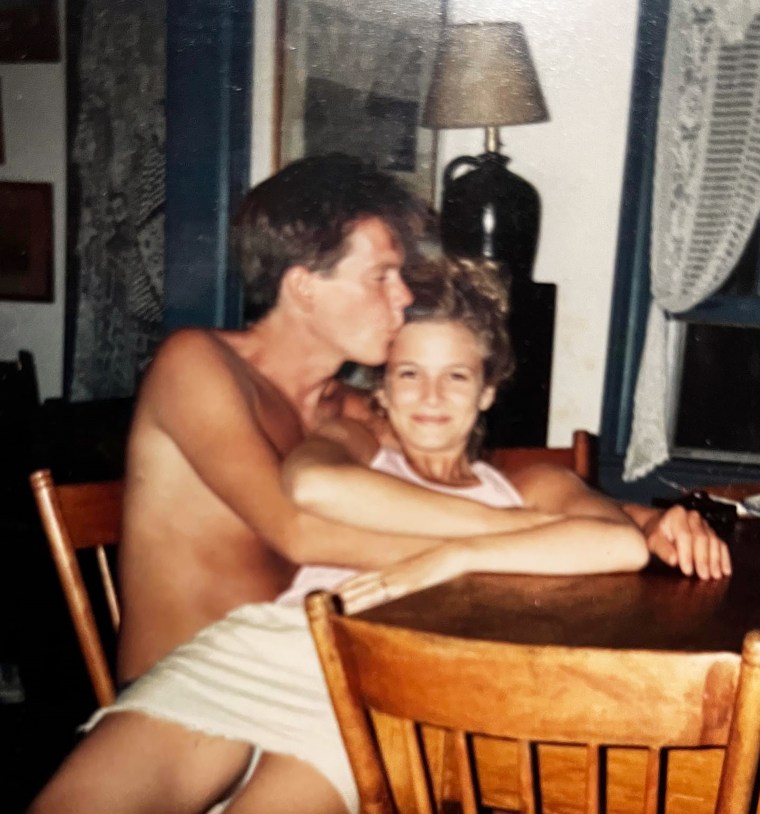 "When I came to New York, I was a teenager, and to become an actor there has to be an element of self involvement, a deep kind of self involvement. I certainly had that. I really, really was focused on me and less on the world," Bacon tells TODAY.com.
But after marrying Sedgwick, who is an avid environmentalist, and having kids, Bacon says his perspective shifted. He realized the importance of taking a bigger responsibility for the world around him.
"Once you change your point of view in that way, you start to see how many issues there are that need addressing outside of yourself and your desire to become famous and make money and acquire stuff," Bacon says.
It's those issues that led the "Footloose" actor to found the non-profit, SixDegrees.Org, in 2007 and, most recently the podcast, "Six Degrees with Kevin Bacon," which riffs off the popular game centered around the idea that everyone in Hollywood (or even the world) is connected to Kevin Bacon by six degrees of separation or less.
The new podcast features celebrity interviews and discussions that Bacon hopes will inspire listeners to learn and be inspired to act.
"The idea of us being connected as human beings on this planet is a beautiful concept. We are hungry for connections with each other, we are constantly trying to find them and I think if we remember that we are connected as a people as stewards of the earth, then we will tend to just take care of each other," Bacon tells the co-hosts during the TODAY segment.
On parenting with Kyra Sedgwick
Bacon and Sedgwick share two children: Travis, 34, and Sosie, 31. While Bacon says becoming a parent inspired him to want to contribute more to the world around him, it also changed him in other ways.
"In the simplest terms, all of a sudden there's someone that you'll step in front of a bus for," he tells TODAY.com. "(It's the) willingness to sacrifice anything for them."
At the same time, Bacon says that being a dad hasn't always gone as expected.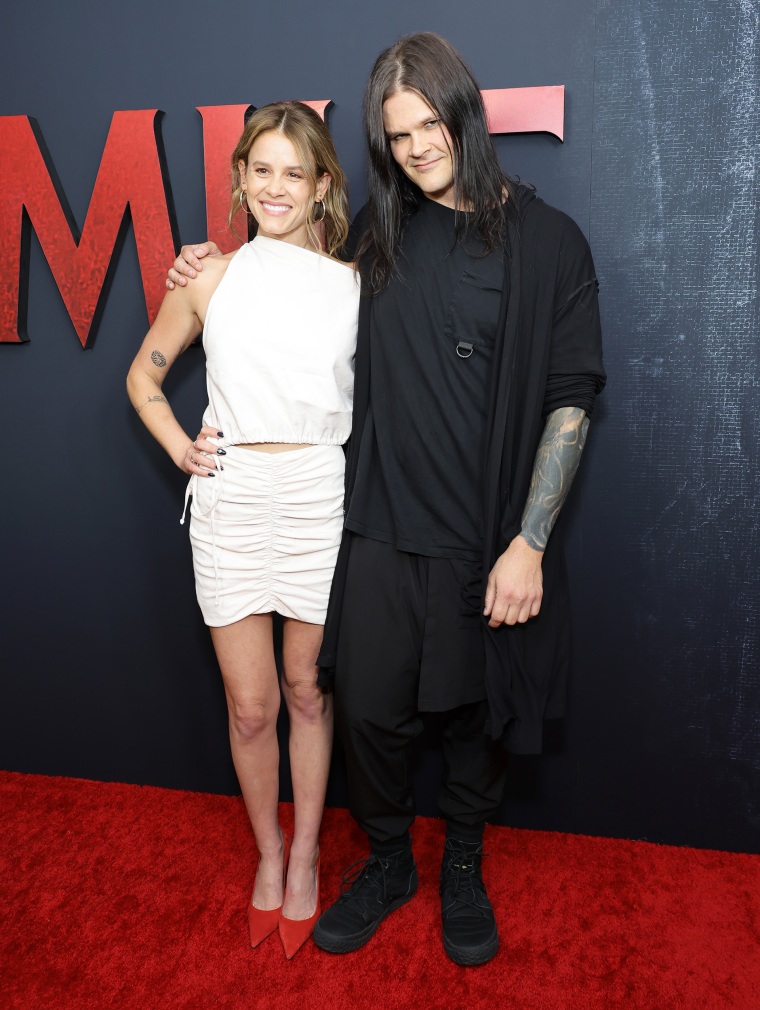 "I had an unproved notion that I was going to shape them in some sort of a way. That just did not turn out to be the case. Rarely, when they were children, did they ever come to me for advice," Bacon says.
"It's like that whole thing from a movie where, 'Then my dad said to me ...' and there's one quote or something like 'A penny saved is a penny earned.' That never, ever happened," laughs Bacon.
Untaken advice aside, the "Apollo 13" actor says that in the long run, both his children are good people, which he considers "the biggest success that we've had as parents."
'I don't have a rearview mirror yet'
In addition to the new podcast, Bacon continues to act and tour with The Bacon Brothers, the band he and his brother Michael formed back in 1994.
Bacon recently lived out a dream when he performed with Billy Joel at Madison Square Garden. Of the honor, Bacon tells the TODAY co-hosts that joining the legendary musician on stage was so "crazy pants" that it wasn't even on his bucket list.
"I always thought a bucket list was things you could actually imagine happening to you," Bacon says. "So, no, it was not on my bucket list. It was on my NFW list."
Though he's accomplished much in his 65 years, Bacon says he's still got plenty of unfinished business.
"In terms of acting, directing, songwriting ... any of the things that I do artistically and Six Degrees, as well, I don't really have much of a rear view mirror yet in my life," Bacon tells TODAY.com.
In fact, far from being content to "kick back" and reflect on his long career or take his foot off the proverbial gas pedal, Bacon says he hopes the best is still yet to come.
"(I hope) I haven't written my best song yet. I haven't done my best performance yet or direct the best thing yet," he explains. "I really hope it's in the future," and adds that the prospect of what's to come is what "keeps me alive."
The biggest challenge of married life
Having met on the set of "Lemon Sky" in 1987, Bacon and Sedgwick have managed to beat the Hollywood odds with their 35-year marriage.
For their recent anniversary, Bacon says he and Sedgwick didn't exchange gifts, but rather spent time with their kids and respective partners, something that Bacon says means more than anything else.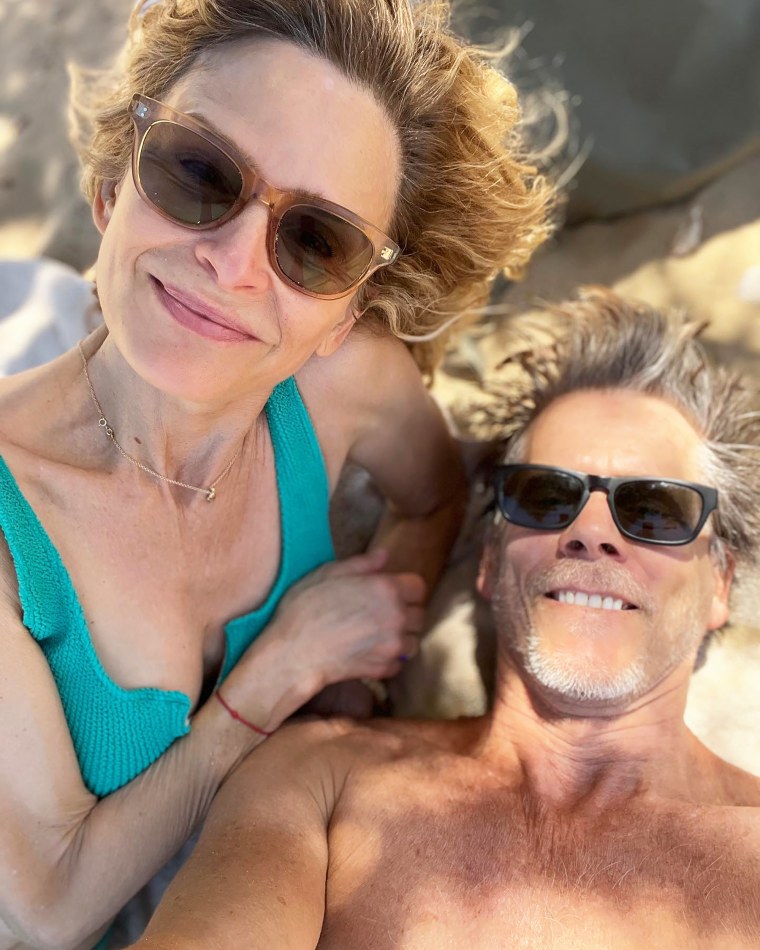 "We had the greatest time. We love to spend time as a family. So, that was a great gift to both of us; to have to have everybody with us," he tells TODAY.com.
They couple also took a walk to celebrate the day, which might have been amazing had it not been for Bacon's new shoes. "I gave myself a blister," he explains. "Then, we got home and she put a bandaid on."
While Bacon says there's no secret to their long-time marriage, like anything, their relationship isn't without its challenges.
The biggest? "Getting the temperature in the car correct so that we're both happy," he laughs.
Not the house? "I'm not bragging, but we have multiple rooms in the house – but there's only one car."