It's time to play the music and it's time to light the lights again! "The Muppet Show" is the latest show poised for a reboot. Kermit, Miss Piggy and the rest of the gang could be coming back with a new series on ABC from some top-notch talent.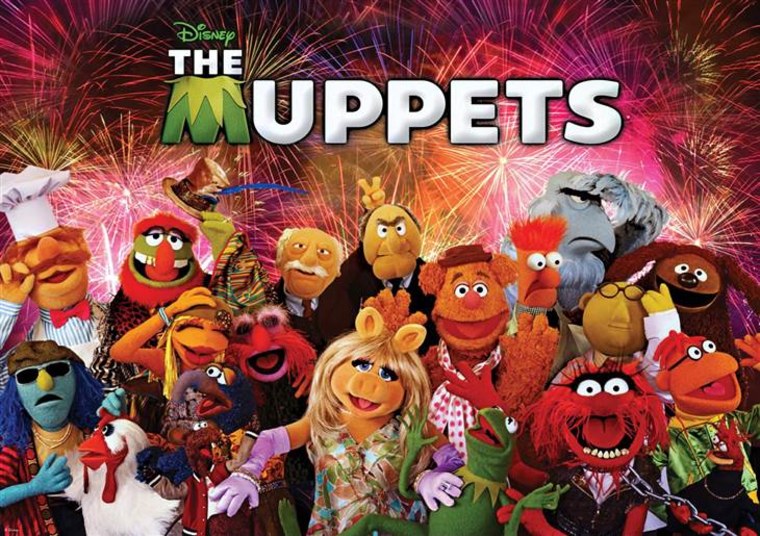 "The Big Bang Theory's" Bill Prady, "Anger Management" and "Suburagtory" veteran Bob Kushell, Muppets guru Bill Barretta and Randall Einhorn of "It's Always Sunny in Philadelphia" and "Nurse Jackie" fame are on board as executive producers. Einhorn, who has directed countless of your favorite shows including "Fargo," "The Office," "Always Sunny" and "Parks and Recreation," will direct the pilot presentation set to film in Los Angeles next week. E! News has learned the project is still in the early stages.
CLICK: Why stop with Full House? Here are more shows to revive and our ideas on how to do it!
Here's what we know about the project, which hails from ABC Studios: The Muppets hit up ABC Studios for a meeting about reviving "The Muppet Show," but the project is stalled. The caveat: Miss Piggy needs to sign on for the show.
The original "Muppet Show" aired from 1976-1981. The lovable Kermit, Gonzo, Animal and the rest of the gang got another live-action TV series with "Muppets Tonight." It lasted two seasons on ABC from 1996-1998. Of course TV viewers are no strangers to the Muppets, who have had animated series, TV specials and several big-screen adventures.
"The Muppet Show" is just the latest TV property getting dusted off for another go. The "X-Files," "Coach" and "Twin Peaks" are all set to return. Netflix revived "Inspector Gadget" and a Full House reboot is in the works.
THR first reported the "Muppet Show" revival news.
PHOTOS: 12 TV shows that beat cancellation
This article was originally published Apr. 3, 2015 at 4:08 p.m. ET.