There's good news and bad news for fans of country music legend Kenny Rogers.
Rogers stopped by TODAY Friday morning to announce that after over five decades of delivering catchy hits and crowd-pleasing performances, he's retiring.
The silver lining? He's not ready to fold 'em just yet!
Rogers' won't hang up his cowboy hat until he finishes his next tour.
"It's happily sad or sadly happy," he said of the news. "I'm going to do a big worldwide tour, and it's going to be my last. I'm going to say goodbye at that point; I've done this long enough."
But he's not saying "so long" because he's lost his love for music. It's just that he has other loves to attend to.
"I really want to be there with my kids," Rogers explained.
He has five children, including 11-year-old twin sons, Jordan and Justin.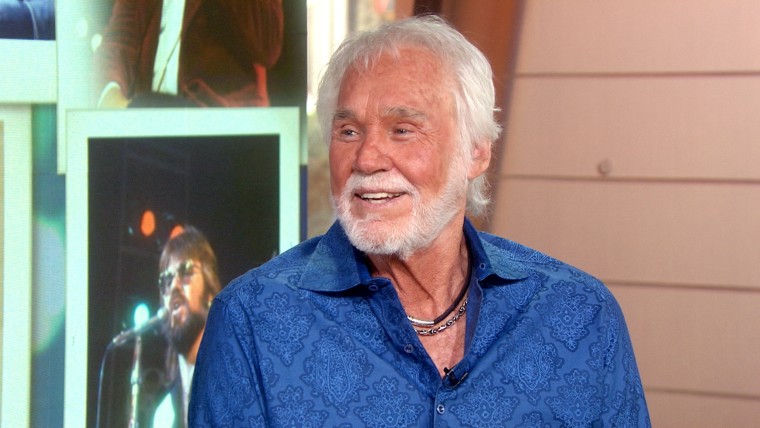 "They're very important to me, and I don't see enough of them," he said.
When his farewell tour comes to an end, the singer and occasional actor has a treat in store: His last performance will happen on the TODAY plaza!
And there's another bit of good news for those who enjoy listening the 77-year-old country crooner — he has a new record out Friday.
"Once Again It's Christmas" is Rogers' sixth Christmas album and 37th studio album. If you count up all of his live and compilation work, it's his 76th album overall, which we think is pretty amazing.
In fact, TODAY's Savannah Guthrie and Carson Daly were happy to have the opportunity to celebrate his career milestones by presenting him with a plaque in honor of his impressive accomplishment — 120 million albums sold.
They were even happier to have the chance to sing along with "The Gambler" himself in one sweet impromptu moment!