Hailey Bieber isn't letting fans get too out of hand with criticism of Kendall Jenner's recent post on Instagram.
Jenner, 27, posted vacation pictures along a sandy beach Feb. 12, and some of her 276 million followers zeroed in on one photo in particular that showed her hand looking "so long," one person commented. Others implied Jenner photoshopped the picture, commenting, "This is getting out of HAND," "What happened to your hand," "Sleeve it to you…," and "why the long hand." Two TikTok videos also discussing the matter have a combined 163,000 views.
Bieber, 26, responded to the murmurings on her Instagram story Feb. 15 by posting a video of Jenner. In it, Bieber appears to be wielding the camera as she zooms in on her friend to show just how long her hand naturally is.
"Sitting here analyzing, look how bizarre her hand looks normally," Bieber said in the video as Jenner laughed at her commentary. "This is live footage of the hand."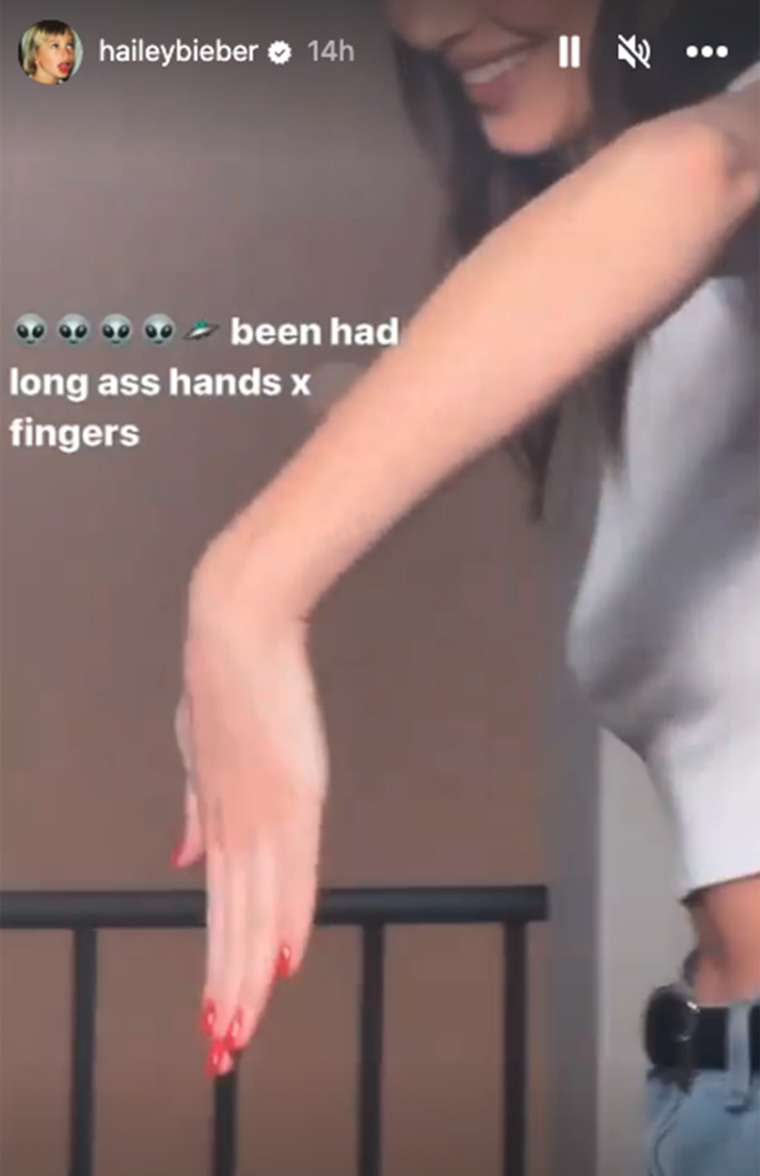 The Kardashian/Jenner family has been accused of photoshopping before. Last April, fans noticed that Kim Kardashian, 42, appeared to post photoshopped pictures of her daughter Chicago, 5, with sister Khloe Kardashian's daughter, True, 4. Khloe, 38, seemed to (accidentally!) confirm the photo was in fact photoshopped in a tweet later on.
A couple of weeks later, Kim Kardashian posted to Instagram a photo of her in front of a pool showing a bare midriff but fans thought she didn't have a belly button. She responded with two posts about it on her Instagram story.
"Come on guys.... Seriously! This is so dumb! Claiming I photoshopped out my belly button," she said in the first story.
She pivoted to her business, Skims, in the second story.
"Belly button insecurities?! Well... why don't you head on over to skims.com to conceal that saggy belly button of yours with a great pair of high waisted underwear like I did! you're welcome!!!" she wrote.