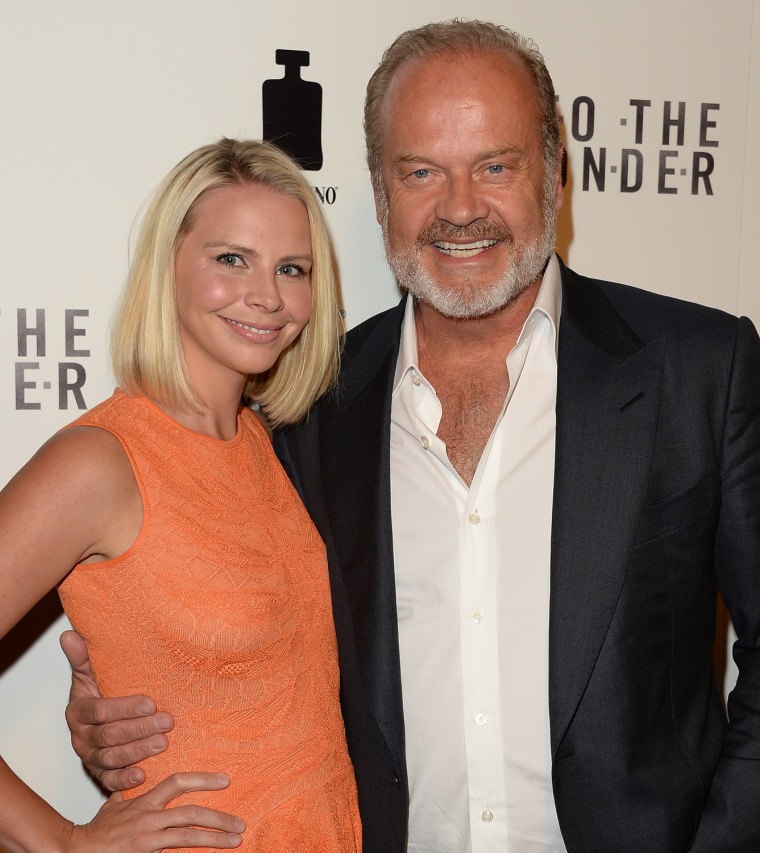 Congratulations are in order for Kelsey Grammer! The "Frasier" actor's wife, Kayte, gave birth to their second child, a baby boy, a rep for the star confirms to Us Weekly.

The couple's son, Gabriel, was born on Tuesday at 8:28 a.m. in L.A. He weighed in at 8 pounds, 2 ounces.
PHOTOS: Famous celeb pregnancies
"Our son will be called Gabriel as there is a tradition in our family of going by our middle names," the Emmy-winning new dad, 59, told "ET." "We are blessed and excited to have this lovely young man join our family — he is magnificent!"
PHOTOS: Unusual celeb baby names
Gabriel joins big sister Faith Evangeline Elisa, 2. Grammer also has four other children — Spencer, 30, Greer, 22, Mason, 12, and Jude, 9 — from previous relationships, and is a grandfather to Spencer's son Emmett, 2.
Kayte is the actor's fourth wife. They married in February 2011, weeks after he finalized his divorce from his third wife, former "Real Housewives of Beverly Hills" star Camille Grammer.