Looks like tensions ran especially high this week after one contestant was sent home on Monday's episode of "The Voice."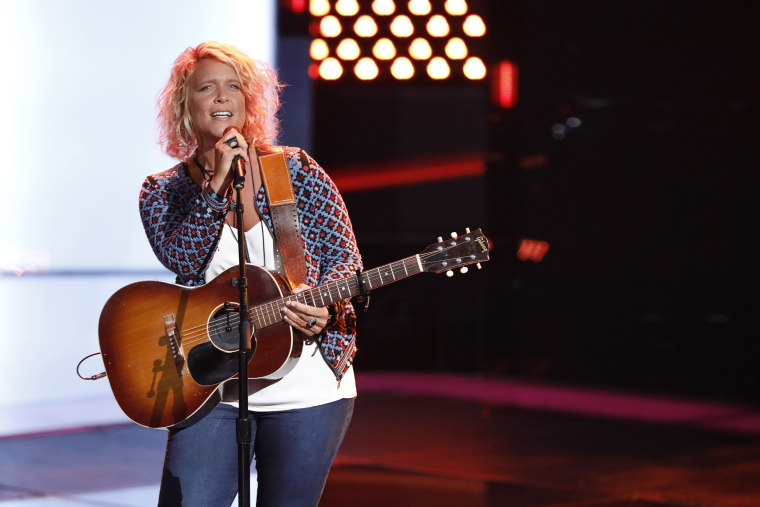 Molly Stevens, a 34-year-old vocalist who is openly gay, was eliminated from coach Kelly Clarkson's team after a Battle Round on the singing competition. Stevens took to Instagram to bid adieu to the series — and to call out Clarkson for her remarks following Stevens' singing standoff with teammate Justin Kilgore.
"One other thing. @kellyclarkson compared me to @melissa_etheridge and the @indigogirlsmusic. While I'm extremely honored to be in that category of talent I do believe that comment did us all a disservice and only threw us into a labeling trap," Stevens wrote in a since-deleted post.
"It felt small minded to me and exactly what I feel we need to bring attention to the world. I am a singer songwriter who happens to be gay," she added. "And so is @melissa_etheridge and the @indigogirlsmusic. ... (I)t's a common stereotype that happens too often. People put us in boxes."
A fan screengrabbed the Instagram before it was deleted and shared it on Twitter. Clarkson then commented on the screengrab, saying she feels disheartened by Stevens' words.
"Wow. This really bums me out," the "Love So Soft" singer wrote. "I need everyone 2 hear me & hear ALL OF THE WORDS I SAY. I compared Molly to Melissa Etheridge, Patty Griffin (a name that was left out conveniently), & the Indigo Girls purely because of the rasp in her voice & that she's an amazing storyteller."
Clarkson's response inspired Stevens to tweet her regrets about the Instagram post.
"For the people who know me well, you know my heart well too. I strive to live in truth and light," the former contestant wrote. "@kelly_clarkson I truly apologize for thinking differently. I look up to you."
Clarkson has yet to publicly acknowledge Stevens' apology. Here's to hoping all amends are made.