Simon Cowell was by Kelly Clarkson's side when she became the first-ever "American Idol" winner back in 2002, and on Wednesday, she was there for him as the reality TV talent judge and producer received a big honor of his own.
Cowell is now among the Tinseltown stars on the legendary Walk of Fame — with a star of his very own.
Clarkson stepped up to the podium at the ceremony, which took place outside the Dolby Theatre on Hollywood Boulevard, and spoke about the sometimes acerbic judge she called a true friend.
In fact, she said, "The best friend you could ever have is someone being honest with you, even if they don't agree, but just being honest with you and being supportive."
While there are some past talent-show contestants who might take issue with the "supportive" part of that description, given Cowell's often grumpy on-screen demeanor — especially in those early "Idol" days — Clarkson never really experienced that side of him herself.
"Now, granted, I was one of the ones you were never mean to," she said, shooting the 58-year-old a smile. "So I'm still waiting."
But then again, she's not so sure she's really ever seen him be mean to anyone, as she always found his gruffness to be "constructive."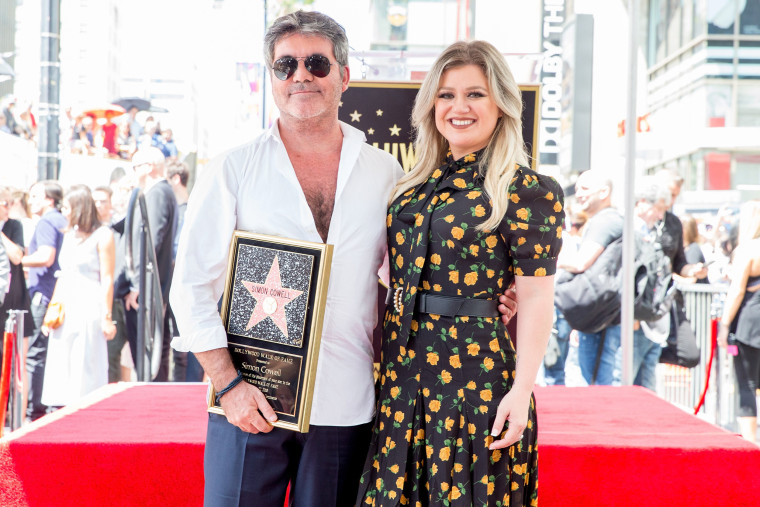 "It's not a friend to you to have a yes-person around you," the "Heat" singer explained. "It's a friend to have somebody who actually gives you their truth. That's the thing that I think everyone can thank you for."
Then the 36-year-old hit-maker added a personal thanks of her own.
"Literally we were right here 16 years ago when this man helped change my life," she said. "Thank you is really what I wanted to say to Simon Cowell today."
As for what Cowell had to say about his honor when he took the mic, he smirked and asked the crowd, "Why is this taking so long?"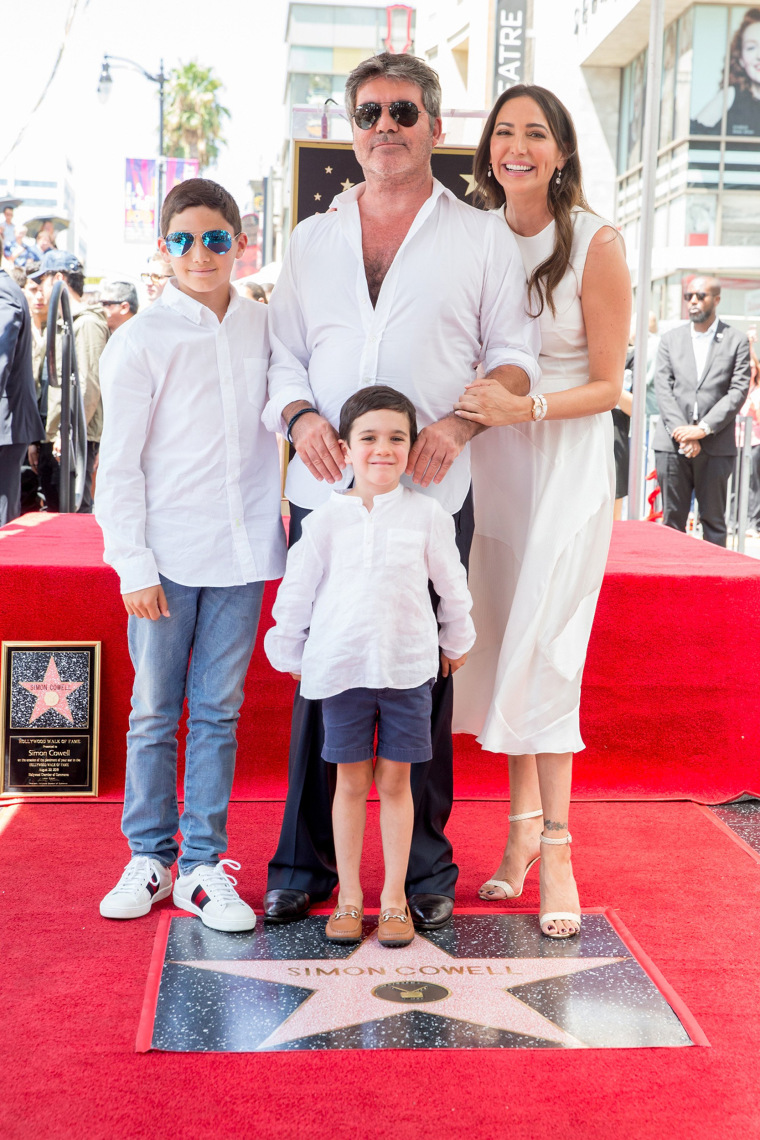 Of course, Clarkson wasn't the only famous face who came out to support him. Other "Idol" alumni, including Katharine McPhee and Adam Lambert, were on hand, as were One Direction's Louis Tomlinson, "America's Got Talent" winner Grace VanderWaal and all of Cowell's "AGT" co-judges.
But the biggest star in the audience, as far as the man of honor was concerned, was his 4-year-old son, Eric.
"Maybe one day you'll get one of these as well," he told the tyke while gesturing to his own star.