She's a Grammy-winning singer-songwriter, a best-selling author, a coach on a hit talent show and soon she'll host her very own talk show — but don't get the wrong idea about Kelly Clarkson.
No matter how much success or how many accolades she has, the 36-year-old superstar doesn't consider herself part of the celebrity fame game.
"I can't express to you enough how much I don't give a sh-- about being famous," Clarkson stressed during an interview for the new Spotify podcast "The Rewind With Guy Raz." "I've been able to make an amazing life for my family, but my husband (talent manager Brandon Blackstock) and I are very low-key people."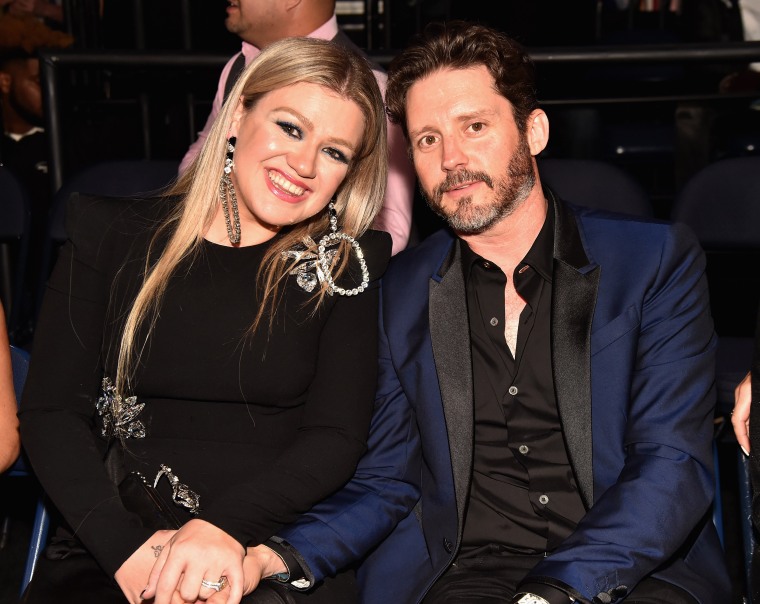 And they both appreciate it when they find the rare stars who share their love of being low-key rather than basking in the limelight.
"The only time I honestly ever get nervous in this industry, it has nothing to do with performance. It's being around famous people because I don't … most famous people I am not similar to," she explained. "I think the couple that we ran into, funny enough, that my husband and I were like, 'I would actually hang with them,' was Pink and her husband (Carey Hart), 'cause it was, like, they seem super normal."
And that isn't so "normal" in the biz.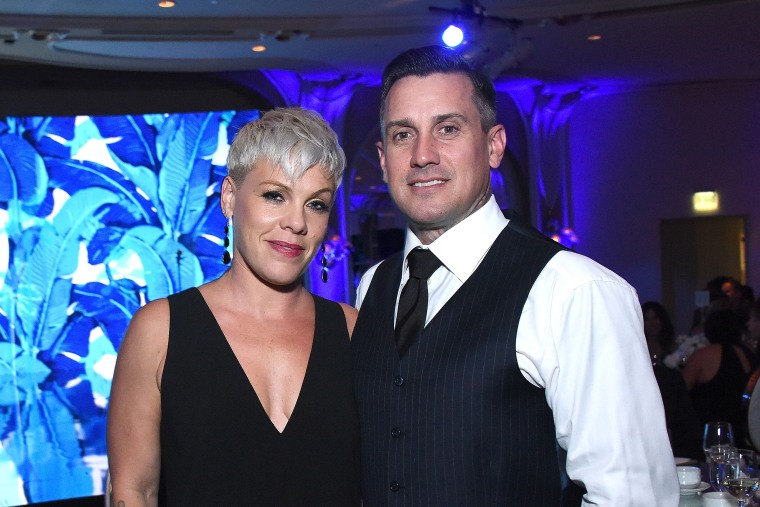 "It's just a different vibe," she said of most famous faces she meets. "Everybody is networking and climbing a ladder, and it's just exhausting."
As for Pink, Clarkson isn't just a potential pal — she's also a big fan. And just before the two women shared a stage for the first time at last year's American Music Awards, Pink proved it was mutual.
When Clarkson was younger, she never imagined sharing a stage with someone like Pink — at least not on equal footing.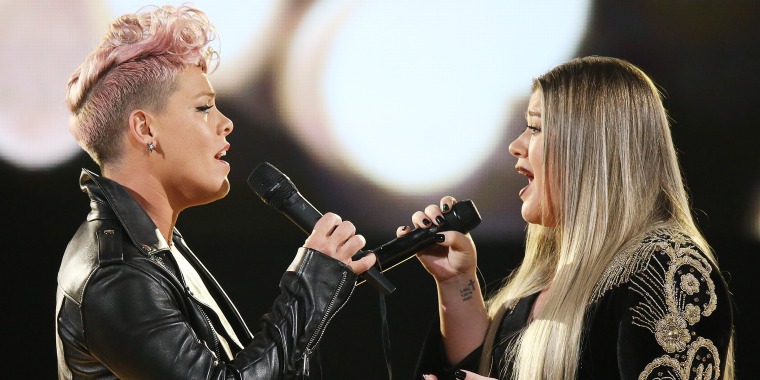 "My goal wasn't to move to L.A. and be a famous singer," she insisted in her Spotify chat.
After working a series of odd jobs — including stints as a comedy club waitress, a movie theater attendant, a zoo employee, working the counters at both Papa Johns and Subway, and even going door-to-door selling vacuum cleaners — all she really wanted was to be a background vocalist.
"I'm not your typical pop star," she reiterated.
But the first "American Idol" winner is certainly a favorite.