It's not Christmas yet, but we've already received — and unwrapped — our special present from "The Late Late Show's" James Corden: a celebrity-packed "Santa Claus Is Comin' to Town" Carpool Karaoke mash-up!
The host has clearly been stockpiling clips of his various shotgun seat guests singing along to the holiday tune throughout the year, which gives us both a retrospective of some of his best Carpool pals from 2017 ... and a few bonus surprises.
The video features, among others: Kelly Clarkson, Katy Perry, Usher, Bruno Mars, The Foo Fighters, Miley Cyrus, Pink, Sam Smith, Fifth Harmony and Ed Sheeran.
It's something he also did last year, to our great delight.
Also in the car: Harry Styles, who Corden addresses as "Harold." They share a serious moment ... and then go in for a smooch!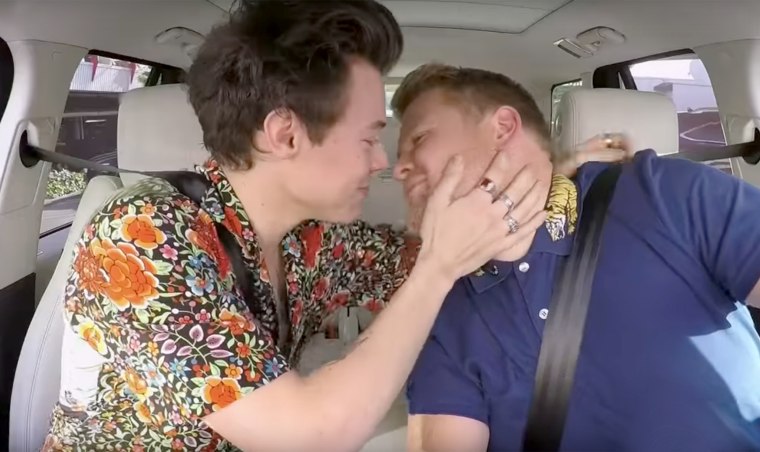 "I did not expect that for Christmas," says Corden after the lip-lock.
Well, neither did we! And that's the best kind of present of all.
Follow Randee Dawn on Twitter.