Singer, songwriter, author, soon-to-be "Voice" coach and mother of two (and stepmother of two more) Kelly Clarkson makes multitasking look easy.
But during a Friday morning visit to TODAY, she confessed that it's a tricky balancing act.
"It's challenging when you're a working parent," Clarkson said.
Even though daughter River Rose, 3, and son Remy, 1, often accompany her on the road, "you miss things," she explained in Facebook Live chat with anchor Hoda Kotb.
For instance, while her youngest child has no trouble saying their dog's name, Cairo, he hasn't mastered "mama" yet — at least not while she's been there to hear it.
"I'll look at him and go 'mama,' and he'll go 'dada,'" the 35-year-old laughed. "And then (later) my nanny and his grandma said, "Oh, he said mama!"
While she misses those occasional milestones, she does her best to be present when it really counts.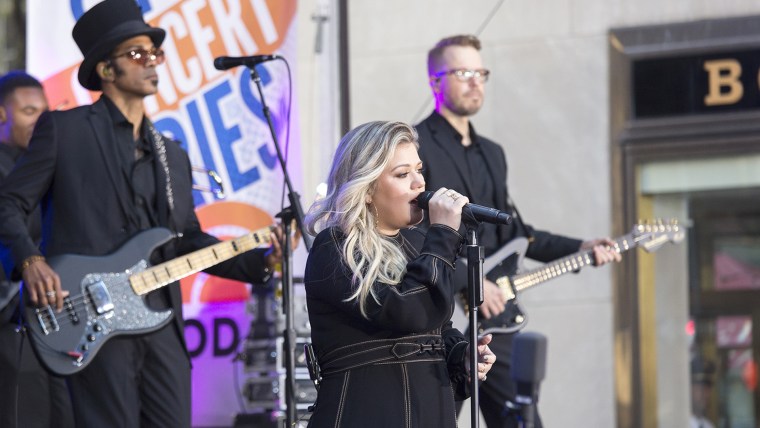 "It's hard to be a really good mom and a really good person at your job," she said. "I don't want to be one of those pop star moms that doesn't see their (kids). ... I want to be there."
And when she's not there, she wants them to know that she's still busy being a mom.
"I'm not going to be able to be there for everything, and that's OK, because I'm showing my daughter and my son and our kids that you can do both and achieve great things," she added.
She achieved great things on TODAY for the Citi Concert Series, too.
Catch even more from Clarkson when her next album, "Meaning of Life," comes out Oct. 27. And for more live music on TODAY, tune in Sept. 22 to see Fergie on our stage.