Kelly Clarkson's been taking the Internet by storm with her recent cover performances — including, but not limited to, her own rendition of Taylor Swift's 2014 hit "Blank Space" and Miley Cyrus' 2013 hit "Wrecking Ball" — but she's not limiting her creativity to her own shows.
Her latest effort took place during a PBS performance with Josh Groban, and it just might be her most captivating yet.
Performing the famous duet "All I Ask of You" from "The Phantom of the Opera," Clarkson and Groban prove the versatility and virtuosity of their voices.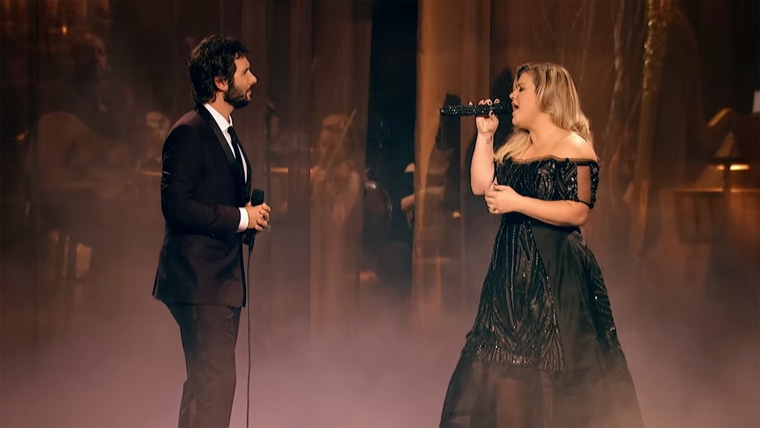 "She's got the most beautiful voice that I've wanted to sing with for ages," Groban said upon introducing Clarkson, the night's surprise guest, before the two began their swoon-worthy duet. (And, yeah, the floating chandeliers and theatrical smoke didn't hurt.)
RELATED: 'Blank Space' is the latest awesome Kelly Clarkson cover — see our 7 favorites
Lucky for us, the pair recorded the cover for Groban's "Stages" album, and you can also rewatch the epic video above.