Kelly Clarkson hosted the 2018 Billboard Music Awards, and perhaps the most memorable moment of Sunday night's big event came before the performances and accolades even began.
At the top of the show, the singer delivered a powerful plea in the wake of last week's school shooting in Santa Fe that left eight students and two teachers dead.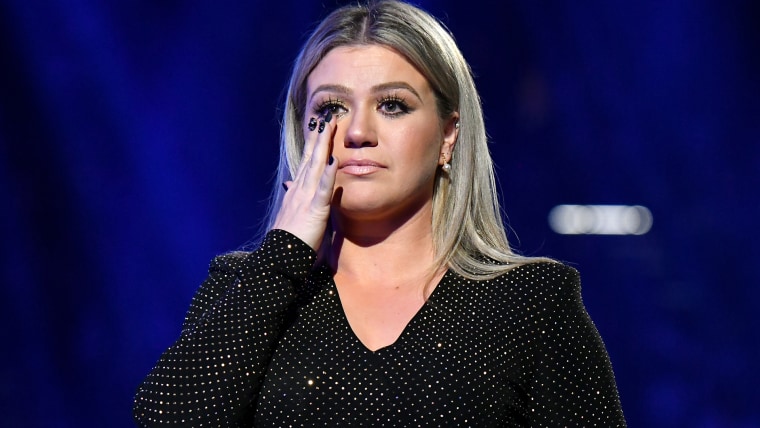 "This is gonna be so hard," Clarkson said. "There's something I'd like to say about the tragedy Friday at Santa Fe High School. ... I'm a Texas girl, and my home state has had so much heartbreak over this past year. And once again, we're grieving for more kids that have died for just an absolute no reason at all."
Clarkson sighed, blinked back tears and whispered "so sorry" during the emotional address.
"Tonight they wanted me to say that, obviously, we want to pray for all the victims and pray for their families," she explained. "But they also wanted me to do a moment of silence. And I'm so sick of moments of silence. It's not working, like, obviously."
Clarkson then suggested an alternative: "Why don't we not do a moment of silence? Why don't we do a moment of action? Why don't we do a moment of change? Why don't we change what's happening, because it's horrible?"
The audience applauded her suggestion, as Clarkson continued.
"Mamas and daddies should be able to send their kids to school, to church, to movie theaters, to clubs," she said. "You should be able to live your life without that kind of fear."
As both a mother and stepmother, the topic hits close to home for the 36-year-old, who grew up just hours away from the site of the latest school tragedy.
"We need to do better because we're failing our children. We're failing our communities. We're failing their families," she said. "I have four children — I cannot imagine getting that phone call or that knock on the door.
"So, instead of a moment of silence, I want to respect (the victims) and honor them. Tonight, y'all, in your community, where you live — let's have a moment of action! Let's have a moment of change!"