If you ask Kelly Clarkson and Carrie Underwood to go head-to-head in a "most popular" "American Idol" winner poll, you may not get the response you expected.
That's what the website The Tylt is learning, having posted a poll on Saturday day asking readers to pick the best "Idol" victor, with only two choices: Clarkson and Underwood.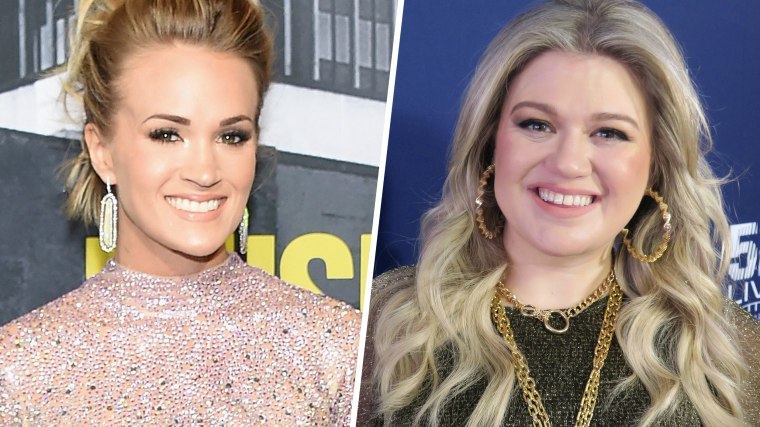 Sure, people are voting, and at this exact moment Underwood is slightly in the lead. But both of the women in question have now weighed in on Twitter about the poll. And we love what they have to say!
First, Clarkson posted this note and pinged Underwood:
Then Underwood did her one better:
Kelly Clarkson was the first "Idol" winner, taking home the prize in 2002; Underwood earned her best-of in 2005. Both have gone on to become pop-country superstars in their own right since, selling millions of albums and proving they are the real deal.
Currently, Clarkson is wowing everyone as a coach on "The Voice" and songwriter for TODAY's Hoda Kotb's daughter Haley Joy; Underwood recently announced she would be releasing new music and shared some of the first photos we've seen since she received around 40-50 facial stitches following a fall where she also broke her wrist.
Clearly, these ladies should not be underestimated. We choose both!
Follow Randee Dawn on Twitter.