We're not sure who decided to cast "Celebrity Family Feud" with Amy Schumer and Kelly Clarkson's clans, but we have this to say to them: Thank you!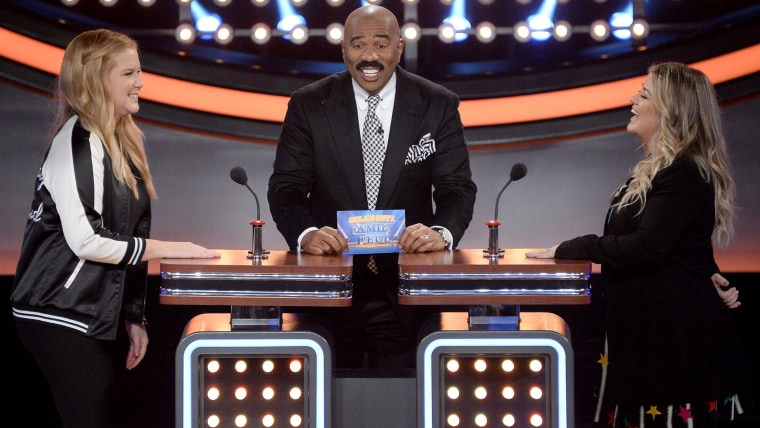 In a brilliant masterstroke, the comedian and the music superstar went head-to-head on the classic game show hosted by Steve Harvey in an episode that aired Sunday, and let's just say it did not disappoint.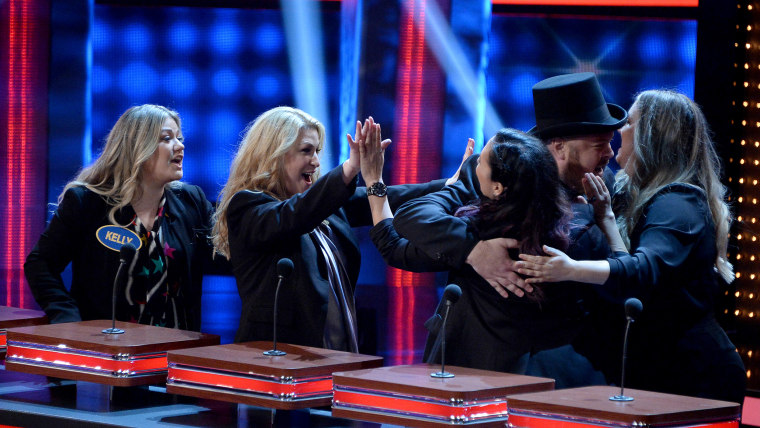 "Everybody was so into [going on Celebrity Family Feud]," Schumer told "Late Show" host Seth Meyers earlier this year. "I didn't have to twist anybody's arm ... Except my sister was so serious about it. We were all excited, like, 'It's going to be fun!' And she's like, 'We are wasting time between practicing right now.'"
Schumer posted an array of images on Instagram in the days leading up to the show's airing, revealing that she'd had team jackets made that read "Let's Play the Feud," while the show posted several clips from the episode that proved the comedian was not going to tone down her act one whit while appearing on a game show.
We're not gonna tell you who won, because the truth is — we all won by having Schumer go up against Clarkson.
In fact, we'd watch a sitcom or feature film starring the pair of them in a hot second. You hear us, Hollywood?
Follow Randee Dawn on Twitter.