It's been a long time coming, but Keith Urban is finally the Country Music Association's Entertainer of the Year.
The award came as a surprise to Urban on Wednesday night during the 52nd annual CMA Awards, and once up on stage he was clearly very emotional about the win, especially when talking about his late father.
"I wish my dad was alive to see this, but I think he's watching over me tonight," said Urban, whose father passed away in 2015 after a battle with cancer.
"I am very grateful to get to do what I do," he said, tearing up.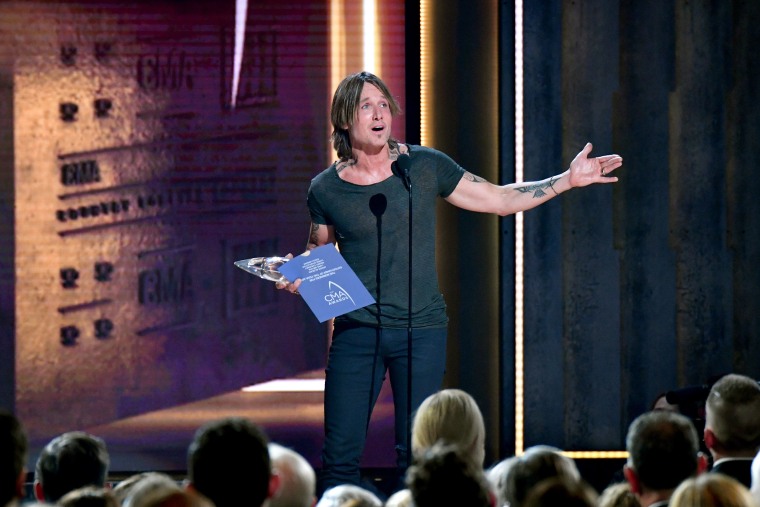 Urban had been up against Jason Aldean, Luke Bryan, Chris Stapleton and Kenny Chesney for the title. He had been nominated for two other awards: Male Vocalist of the Year and Album of the Year, which went to Chris Stapleton and Kacey Musgraves respectively.
Urban also performed during the show, playing his hit "Never Comin' Down."
But his thanks weren't only to the CMA and his father; Urban made sure not to forget his wife, Nicole Kidman, in the audience — or their two children, Sunday, 10, and Faith, 7.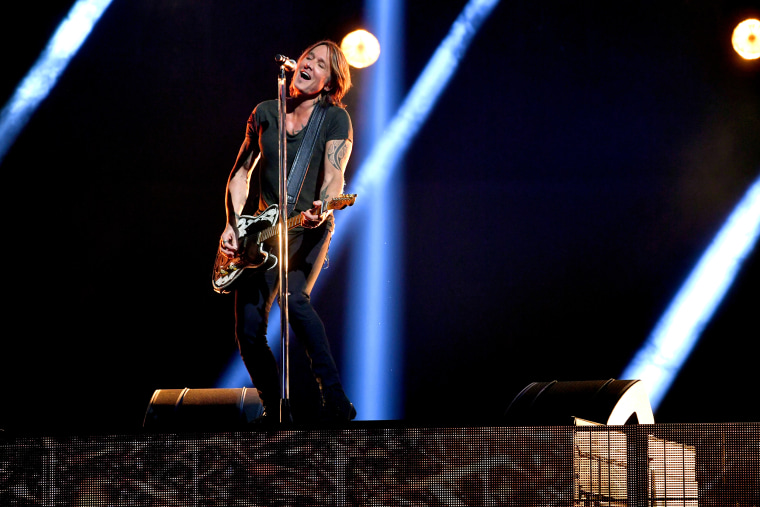 "Thank you so much," he said. "Baby girl, I love you so much. I am shocked beyond shocked ... Our girls at home, Faith and Munchkin, I love you, thank you for supporting Daddy and loving me through all that I do ... you make it all worthwhile."
Kidman posted a joyous GIF on Instagram after the show, in which we can see her delightedly flipping up the card that announced Urban's win.
"What a night! We were so shocked. Congratulations baby," she wrote in the caption.
And later on, a super-happy Urban posted a second speech after he arrived home, thanking the fans.
Make sure to watch it: Kidman's darting in for a quick kiss is a whole other award in itself.