If you're turning 49, you could do a lot worse than having your celebration with Nicole Kidman's arms wrapped around you and a great big old chocolate cake on the table.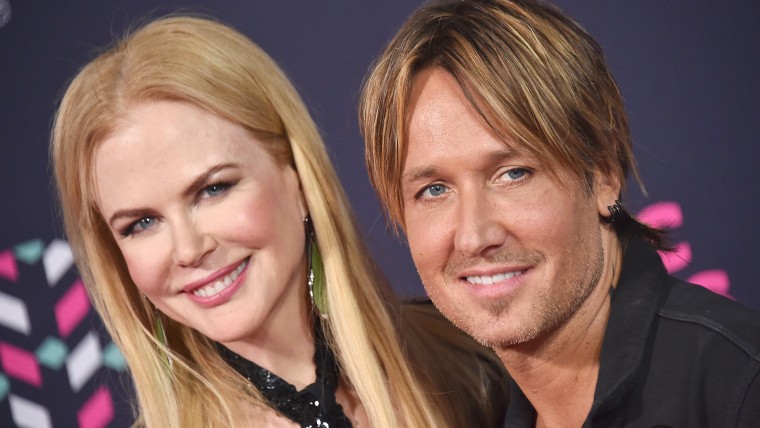 But Keith Urban did it up right on Wednesday, celebrating with his wife and kids (Sunday Rose, 8, and Faith, 5) and sharing photos of the two most important elements of the day with fans: A big happy squeeze from his wife, and the cake itself!
MORE: Keith Urban FaceTimes Nicole Kidman from Boston concert for 10th anniversary
Admittedly, we had a bit of a time understanding the "big cat daddy" reference, but we're going to guess that the pair are fans of Brooks and Dunn, who sang "I'm her big cat daddy, she's my little Miss Honky Tonk" in their 1995 song, "Little Miss Honky Tonk."
Or maybe they're just hip to the slang and shading Urban's age up a tiny bit (a "big cat daddy" is a supercool 50-plus age man, apparently).
Either one works for us! And it looks like the fans also sent him a wonderful present, too — love and affection via social media, for which he was grateful:
MORE: Keith Urban shares first photo with Nicole Kidman to mark 10th wedding anniversary
As Kidman told Entertainment Weekly earlier this week, they knew the day would be low-key and family oriented: "He said, 'I want nothing big. I just want the four of us together,'" she said. "I think when you're just a really close family, the last thing you want to do is go out and have some big party. He just wants to be surrounded by his girls so that's what he's getting."
Happy birthday, Keith! Hope you saved us a slice of cake, big cat daddy.
Follow Randee Dawn on Twitter.