He's a singer, guitarist, songwriter and founding member of one of the bands that's come to define rock 'n' roll, but Keith Richards isn't ready to rest on his laurels. At 70, the iconic Rolling Stones rocker has added an unexpected entry to his impressive resume: children's book author.
Richards spoke to TODAY's Matt Lauer about his newest gig, grandpas and good music.
On why he wrote his autobiographical kids' book "Gus & Me: The Story of My Granddad and My First Guitar": "I've realized, you know, it's time to make grandpas hip."

On the lessons he hopes readers take away from it: "It could … help kids be aware that they do have grandparents and grandfathers. But at the same time, I'm hoping it works in reverse. I mean, the grandparents recognize and realize that they have grandkids, and (they need) to tighten that bond."
On whether his own grandkids and their generation will appreciate his work with the Rolling Stones: "Music's music. People still listen. I mean, people get off on really good music like Mozart. It doesn't matter that it's 200 or 300 years old."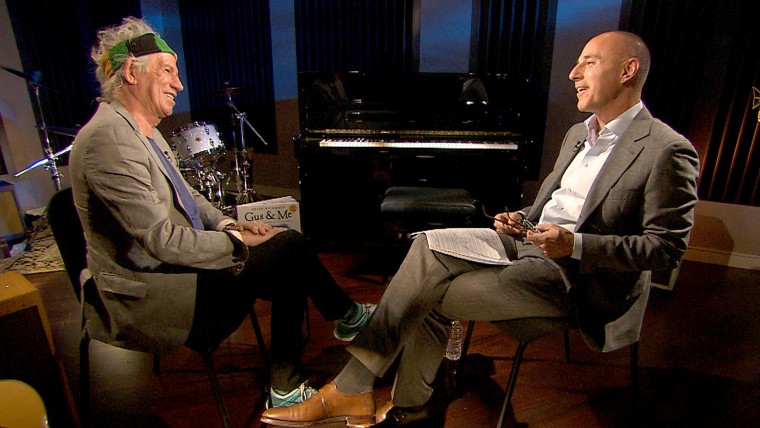 Jumpin' Jack Flashback! Want to hear more words of wisdom from Richards? Check out this assortment of gems from over the years that we compiled for to celebrate his 70th birthday.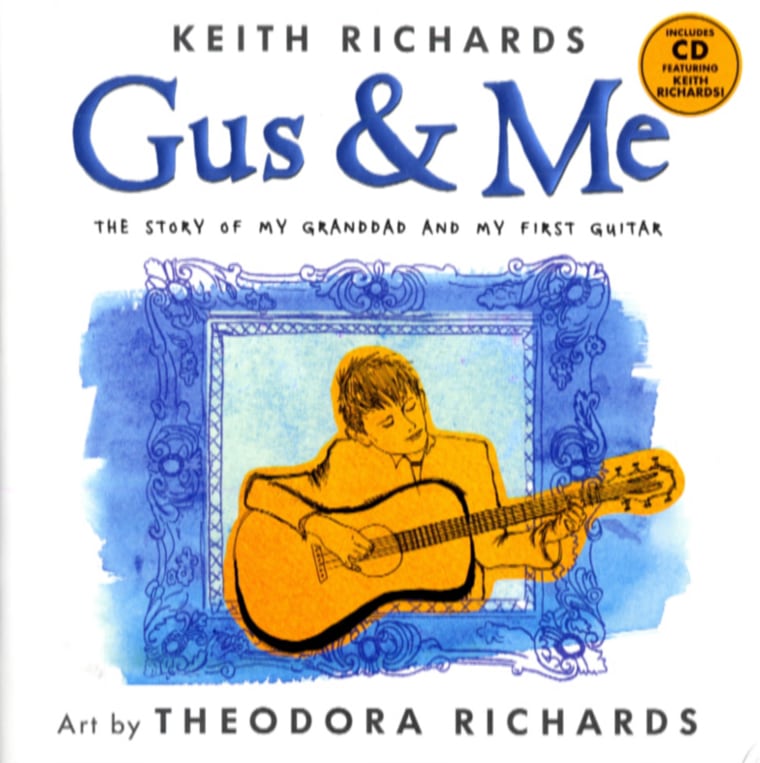 "Gus & Me" hits bookstores Tuesday.
Follow Ree Hines on Google+.