First Lady Michelle Obama recently held a roundtable discussion for journalists, and in between talking about the challenges of raising her daughters in the White House, keeping fit and attempting a "normal" life, the subject of the Kardashians came up. TODAY Moms was there, and caught a bit of the conversation that skewed toward the first family of reality television.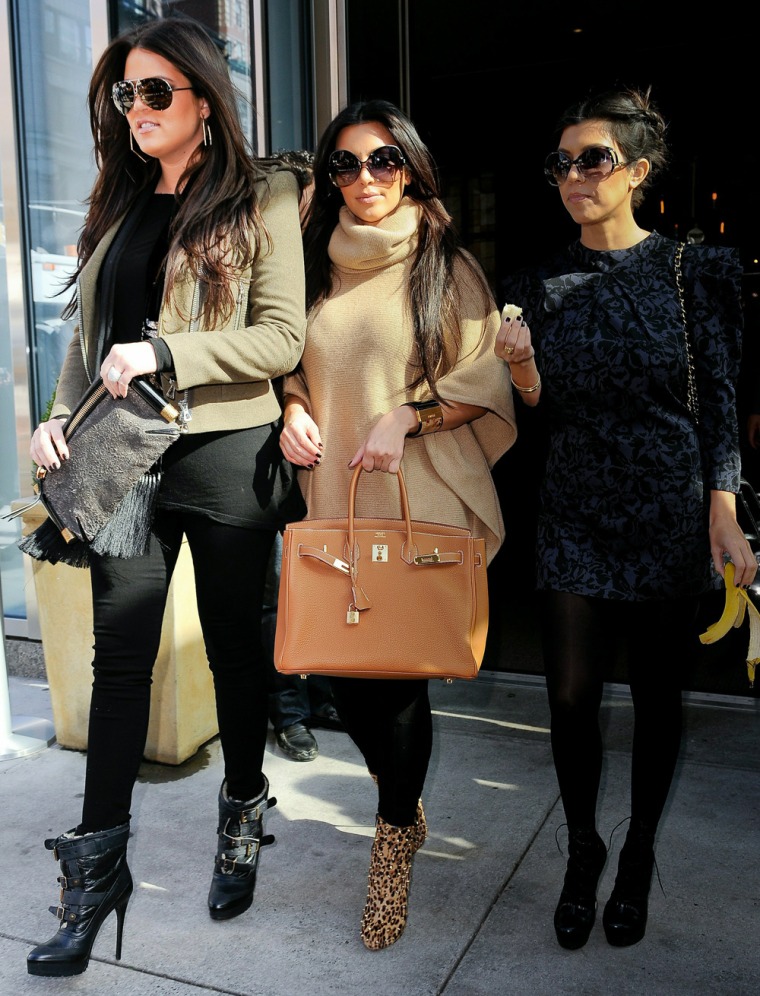 When asked if there's any sort of television show that limits are imposed upon when it comes to Sasha and Malia's viewing habits, the first lady had this to say:
"Barack really thinks some of the Kardashian -- when they watch that stuff he doesn't like that as much. But I sort of feel like if we're talking about it -- and I'm more concerned with how they take it in -- what did you learn when you watched that. And if they're learning the right lessons, like, that was crazy -- laughter -- then I'm like, OK. So it requires a lot -- it is the reality of where they are."
The reactions to the exchange have spawned headlines from "Barack Obama doesn't like his daughters watching the Kardashians, says Michelle," to "Kardashians Becoming 2012 Campaign Issue?"
It's a little extreme to call the Kardashians a "campaign issue" at this point, and it is a little amazing that the leader of the free world even carved out any time to form an opinion on the family. However, Michelle Obama raises a point (one entirely devoid of politics, I think it's important to add) that ultimately it's an issue of what the girls are taking in by watching and what they are learning from it.
It's probably safe to say that if you've read this far, you're a watcher of television. As such, odds are good that you've been criticized for something you watch. But the point, and this is what Michelle Obama touches on, isn't always what the programming is, but what you get out of it. When I'm watching "Teen Mom," or "Sister Wives," I'm not necessarily tacitly agreeing with the decisions I'm seeing play out on the screen; instead, I'm looking at and processing the challenges that exist within a social echelon I wouldn't otherwise be exposed to.
And this is where I get to say that I like my job. I like that in the world of television, film and pop culture in general, the standard definition of what's good and bad doesn't always apply. What's more meaningful, to me anyway, is being part of the conversation and knowing you can't always control the subject matter. Like the Kardashians, for example -- I might not be a big fan, but no one can deny that they are out there. Just take something away from it, and we're all good. That seems more the point, not politics.
Related content: