Next month marks the 10-year anniversary and 14th season of one of the most successful — and candid and polarizing — reality TV shows ever: "Keeping Up With the Kardashians."
The series has made each member of the family a household name, spawned a half dozen spin-offs and documented big changes for the big brood.
And during a sit down with TODAY's Megyn Kelly, the Kardashian gang confessed they never imagined having that kind of staying power.
"I think we initially signed on and thought, 'Oh, this'll be a great season,'" matriarch Kris Jenner recalled.
Kim Kardashian added, "I don't think we anticipated it lasting for 10 years."
Nor did they anticipate the real-life marriages, divorces, births, feuds and frights that would eventually become part of the plot. But looking back now, they wouldn't change a thing.
"I think the fact that we get to work together as a family and be together every day, and we've had this amazing ride, and with so many blessings that we just ... I think we're really happy with where we're at right now," Kris explained.
For Kim, the show has been more than just a means to document life. She credits it with setting the course.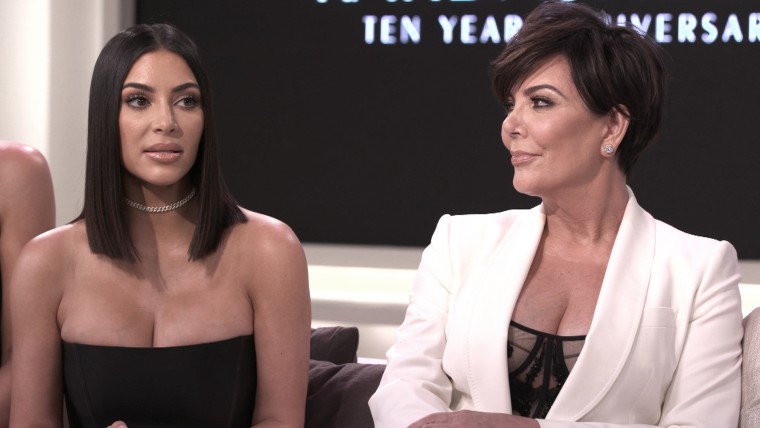 "Even my worst experiences, I feel like have taught me so much," she said. "I don't think if I was doing what I would be doing now I would've met my husband. I wouldn't have my babies. We've traveled the world. I don't think we ever would've been to the places that we've been to."
That says a lot, because when Kim comments about "worst experiences," that includes being robbed at gunpoint at her Paris apartment last year.
"I never really felt unsafe," she said of life before the frightening incident. I always felt like I lived in a bubble. I had security. I live in a gated community. I felt like I was safe. And that was such an eye-opener for me — that just life has to change."
Cameras have rolled through so many of those changes, and with that coverage has come critics who point out what they view as problems with the selfie-loving, attention-courting clan.
"I think we've honestly, through our show, we've shown so much more positive things ... even from Kendall and Kylie's dad (Caitlyn Jenner) transitioning and people not knowing how to handle that and how to deal with that," Kim said. "(The detractors) only want to focus on, 'Oh, they're superficial. Oh, they're wearing makeup. Oh, they're this.'"
But "momager" Kris insists those criticisms come from a vocal but "very small percentage" of people.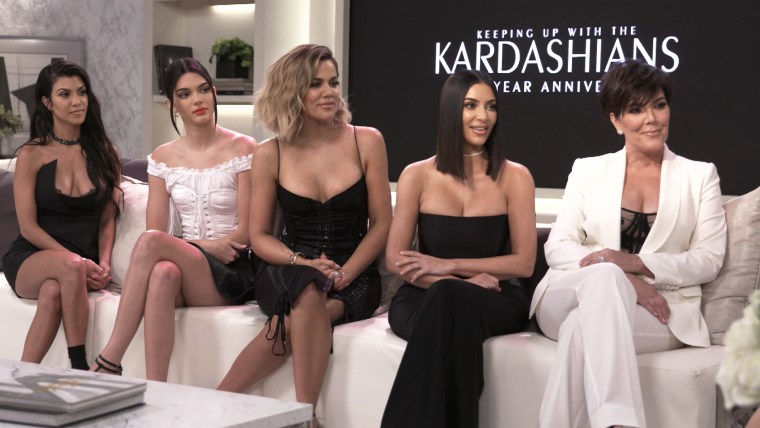 The Kardashians and Jenners know that, although the show that started it all is still going strong, it can't go on forever. And that's just fine by them.
"I think that it's going to come to an end sooner or later," Kris said without a trace of disappointment. "It's something that we've enjoyed doing together as a family for so long. And it's been such a blessing that I think we would have the best home movies ever of life and have some really amazing memories."
The "Keeping Up With the Kardashians" 10th anniversary special airs Sunday on E! at 9 p.m. ET.