If Katy Perry could rewrite her 2008 breakthrough hit "I Kissed a Girl" today, it would be a very different song.
"We've really changed, conversationally, in the past 10 years," she told Glamour during a new interview. "We've come a long way. Bisexuality wasn't as talked about back then, or any type of fluidity. If I had to write that song again, I probably would make an edit on it."
When the song was released, it was seen as edgy and lesbian-friendly, but it was also criticized as trivializing same-sex romance.
Looking back, Perry agrees with her critics. "Lyrically, it has a couple of stereotypes in it," she told the magazine of the song, which was co-written with Max Martin, Cathy Dennis and Dr. Luke. "Your mind changes so much in 10 years, and you grow so much. What's true for you can evolve."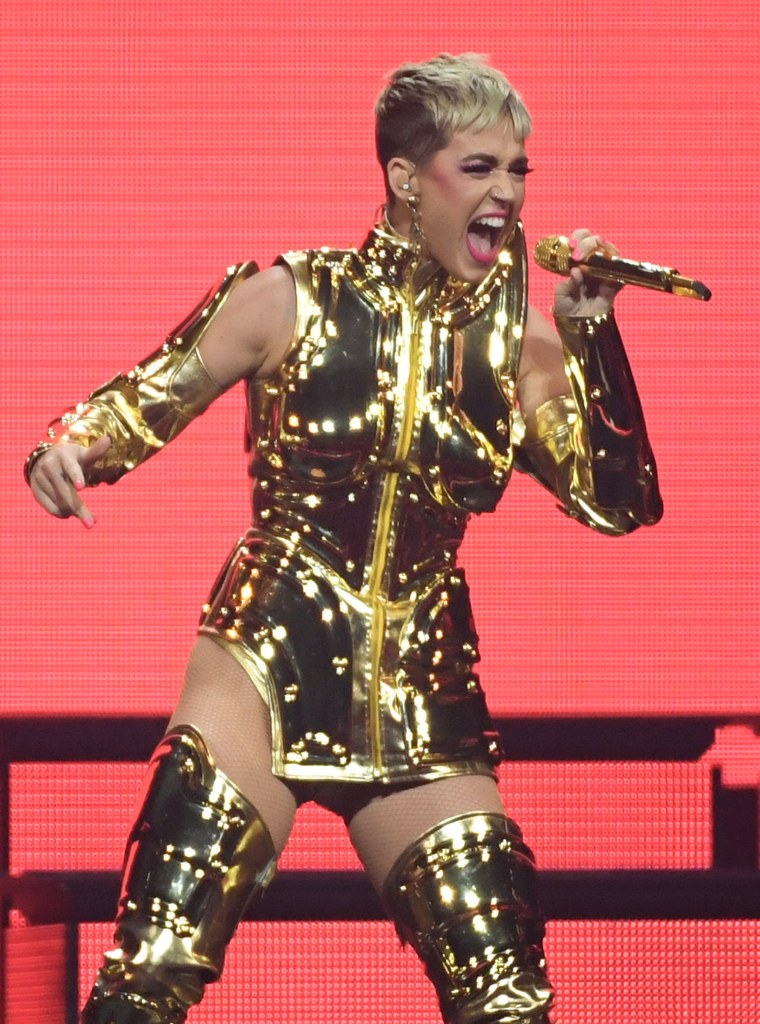 Perry appears to be evolving herself. She also told Glamour that she's ready to "do a big soul overhaul very soon," and that she wants to one day have a family.
"I want to emotionally elevate myself," the 33-year-old said. "I don't want to hold on to childhood trauma anymore. I want to grow into becoming an adult. I'm preparing myself for having a family of my own someday. And that's the thing: I want to do a little bit more soul surgery before I have a family of my own so that I don't transfer any of those lingering feelings."
She added that the emotional process makes her "nervous," but that it's necessary.
"This last year has been about killing my ego, which has been really necessary for my career," Perry said. "But for my personal life, it doesn't really work that way. If I want to have that true balance, I have to step into being Katheryn Hudson."
Follow Randee Dawn on Twitter.