Katy Perry may be one of the biggest pop stars around, but her upcoming halftime performance at next month's Super Bowl has her feeling a major case of butterflies.
"Can I be human and say yes, I will be nervous!" she admitted to TODAY's Willie Geist in an exclusive interview. "But I'm going to kind of recycle those nerves and make them adrenaline."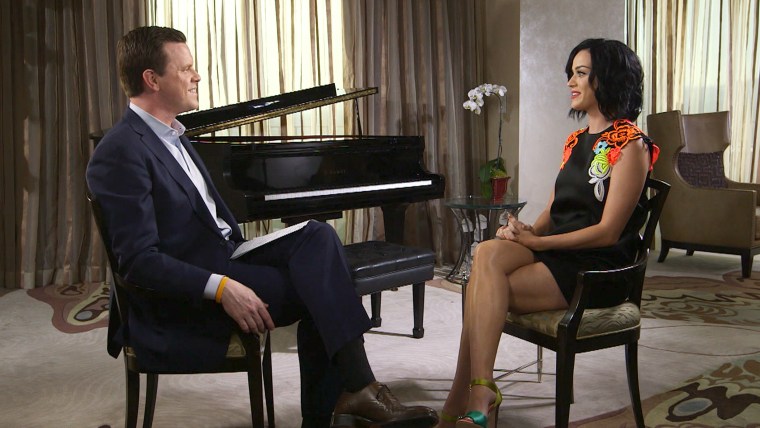 Perry has been rehearsing for weeks for the big set, hoping all that practice will calm some jitters.

The award-winning artist also announced she plans to take the stage Feb. 1 in Phoenix with a special guest, rocker Lenny Kravitz, whom she described as "an incredible rock n roll icon, a guitar god."
Perry said getting called by the NFL and asked to perform at the Super Bowl left her stunned.
"I was weeping. And I was weeping all day actually," she said. "I could kind of well up right now."
Follow TODAY.com writer Eun Kyung Kim on Twitter.