Katie Holmes reflected on her new professional and personal challenges — including life after she divorced fellow actor Tom Cruise — in a new interview with More magazine.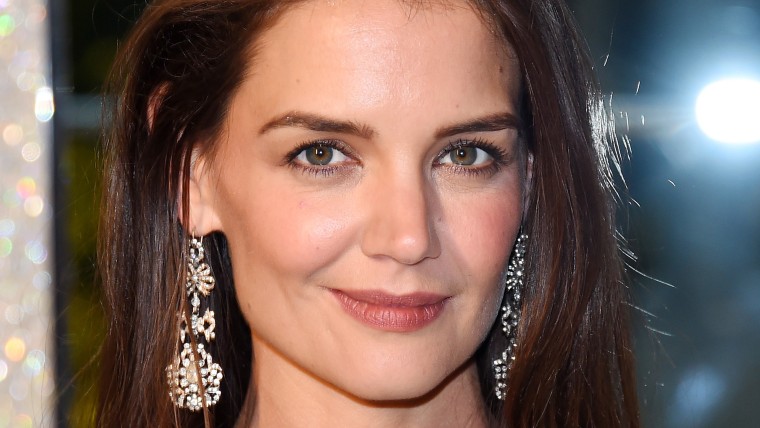 "You've got to keep going. In every part of your life," she said of life after Cruise, with whom she had a daughter, Suri, before the couple divorced in 2012. "Focus on the positive. Stay creative. Go to things that interest you. Do work that's fulfilling. Challenge yourself. What's amazing about the human spirit, there are so many people doing inspiring things. If you focus on that, it makes your life richer."
RELATED: Katie Holmes looks red-carpet ready as she boards NYC train in a ballgown
That doesn't necessarily include dating. When asked about that facet of her social life, Holmes replied, "That's not something I want to answer … [I don't] have a five or 10-year plan. I feel like I'm still a teenager in a lot of ways. I do a lot of things I did then. I paint, I color. I cook sometimes. I still feel like a girl. I don't quite feel like a woman, maybe because I'm the baby of my family. I'll probably be 90 and feel like, 'Not a woman yet!' Ha!"
As for publicly discussing the six years she spent as Cruise's wife, that topic, too, was off the table. According to More's Johanna Schneller, who penned the cover story, "Holmes doesn't discuss that part of her life."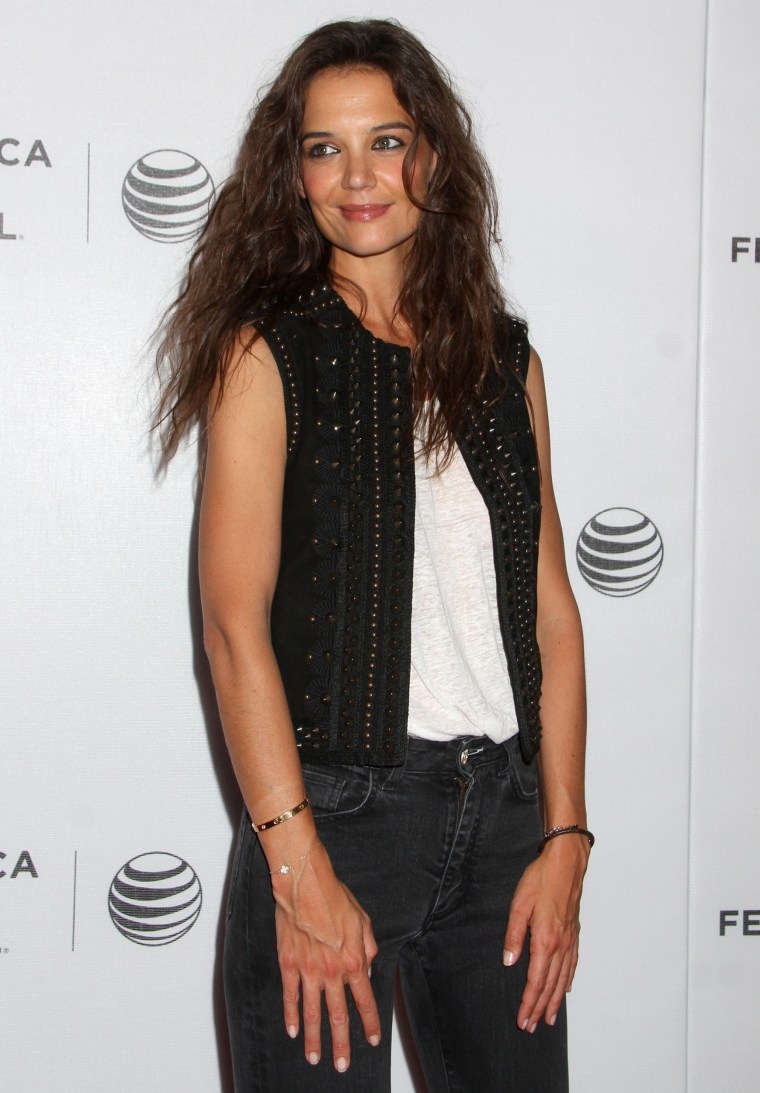 Breaking big in the late '90s as a teenage star of "Dawson's Creek," Holmes, now 37, is more open to discussing her career and exploring it in new ways.
"I feel more creative," she said. "I feel ready … When I was a young actor, things happened quickly. My second job was 'Dawson's Creek,' and suddenly I was known. I was 18 years old; I had no life experience. I felt, 'I don't have anything to bring. I don't know what it's like to be, say, really angry. I'm doing the best I can.' But with age I've gained confidence. I understand the kind of stories I want to tell. I have more experience in business. I feel more certain."
More's full cover story on Holmes appears in its February issue, arriving on newsstands next Tuesday.
Follow TODAY.com writer Chris Serico on Twitter.