Hello, Ms. Holmes! Katie Holmes went topless for her spread inside the August 2014 issue of Glamour.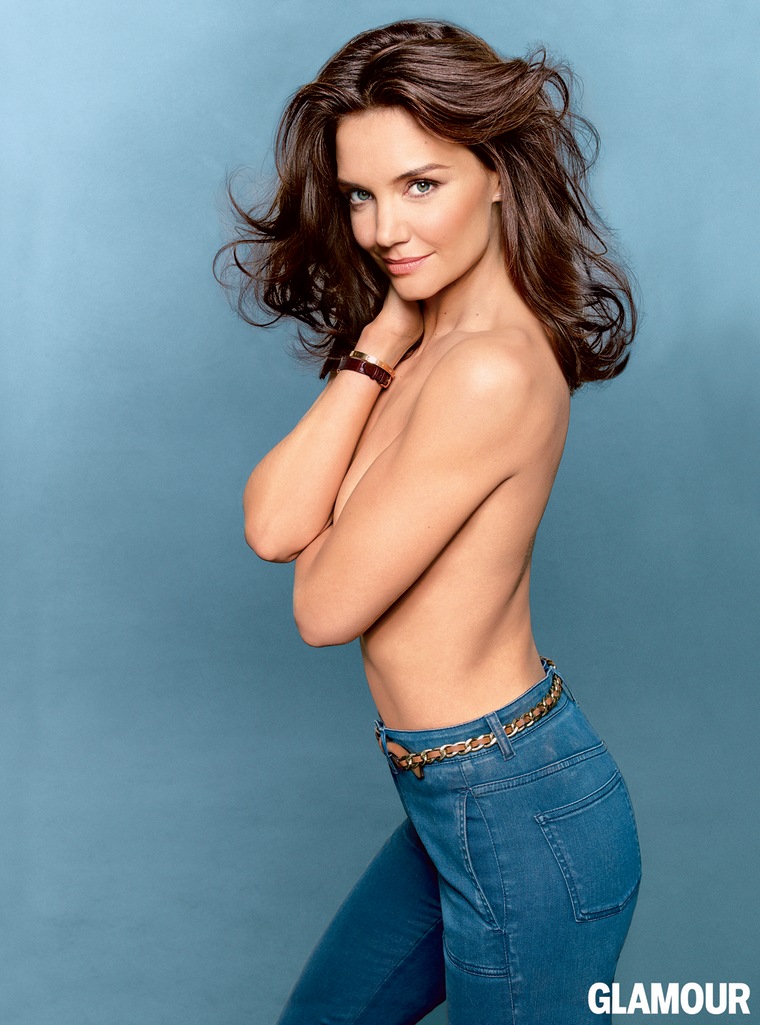 The "Giver" star, 35, wears nothing but a pair of high-waisted jeans and a tan belt looped around her waist. With her trademark brunette tresses flowing down in classic '70s supermodel style, Holmes gives the camera a bold stare and knowing smile. "I'm always comfortable in jeans," Suri's mom tells the mag. "I feel like I can really do anything when I'm in them."
PHOTOS: Topless stars on magazine covers!
On the cover, Holmes wears denim on denim, playfully teasing a glimpse of her cleavage in a button-down top. Does her sexy transformation come with a new love in her life?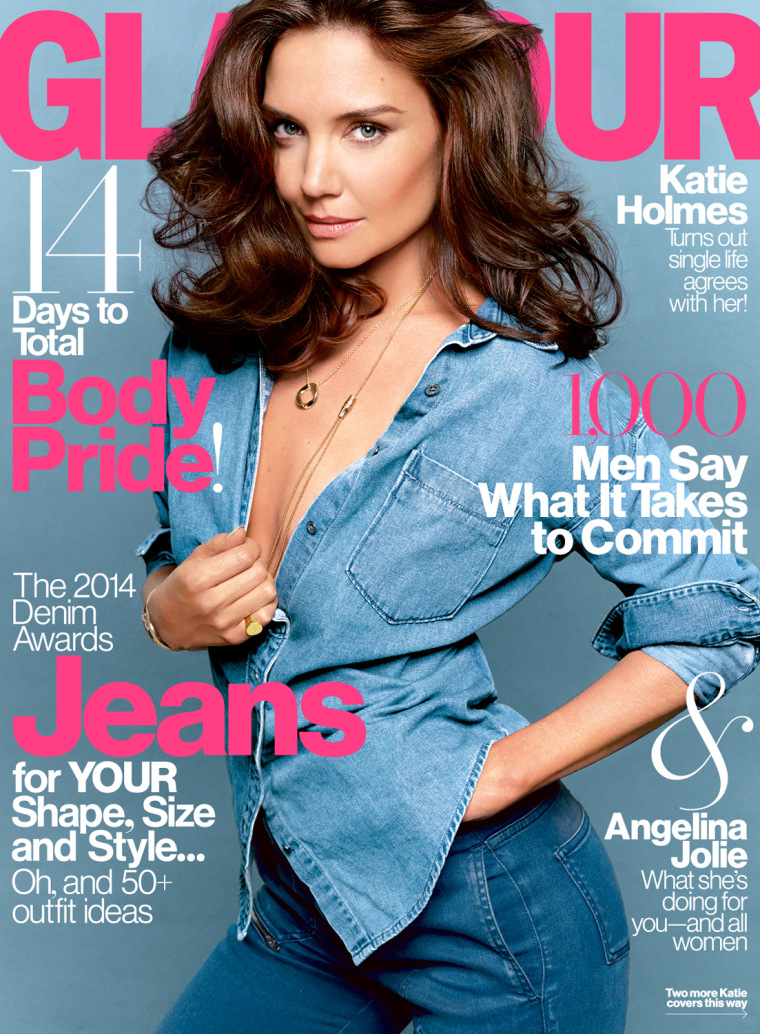 PHOTOS: Biggest magazine cover controversies ever!
"I am really focused on motherhood and work right now," Tom Cruise's ex said when asked whether she's dating. In fact, she next stars in the film adaptation of Lois Lowry's dystopian young adult novel, "The Giver," opposite Meryl Streep, Taylor Swift, and Jeff Bridges.
"Being in a movie with Meryl Streep was a huge dream come true," Holmes said of the Oscar winner. "When the cameras rolled, she was spot-on and such a pro. It was just a thrill to walk on set with her."
PHOTOS: Katie's life without Tom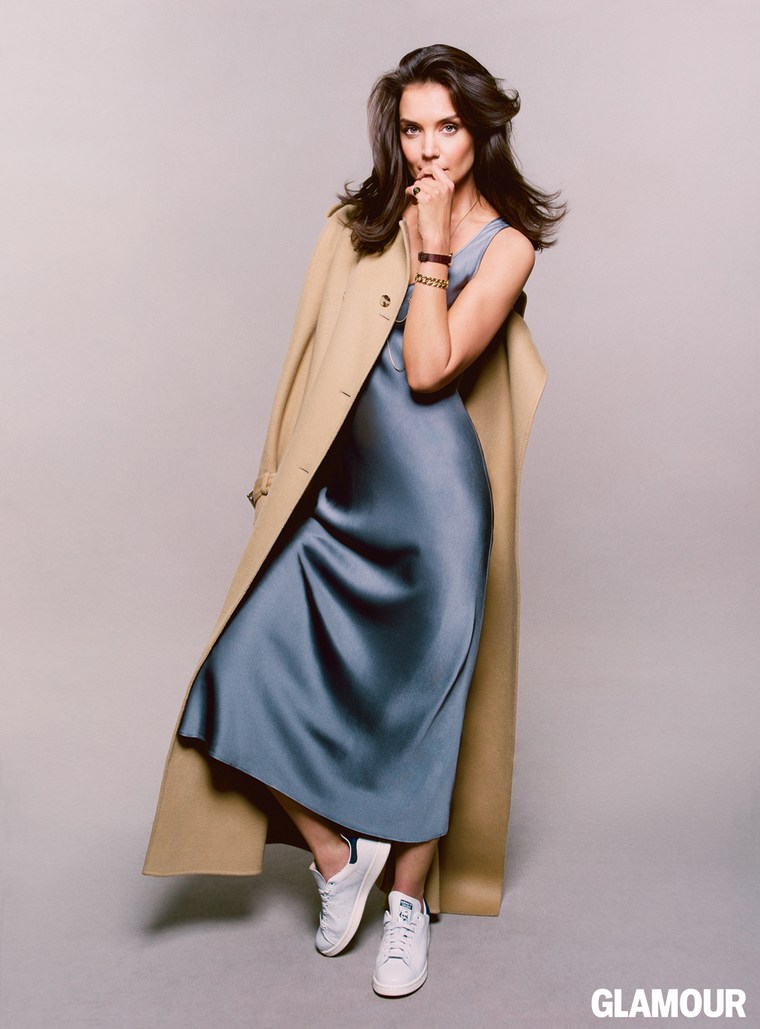 As for motherhood? Holmes said that being the mother of an 8-year-old means a lot of quality time with Queen Elsa: "I've seen 'Frozen' a lot," she confessed. "But the biggest change? I think you don't know — I didn't know how much love I had in me. It's overwhelming. Every day I discover more about this spectacular human being I get to be the mother of."
PHOTOS: Worst celeb photoshop disasters ever!
The star, who first found fame through the smash series "Dawson's Creek," explained that her family has always been "so crucial to my outlook on life." She explained, "I started acting at 17 and had success at an early age, where all of a sudden people knew who I was. But my parents always treated me the exact same way at home and reminded me of gratitude. And that's been a grounding force." Click here to see Katie's transformation from 'Dawson's Creek' to movie star.
The August 2014 issue of Glamour hits stands on July 15.