Whoever created the flight of steps guests use to enter James Corden's studio on "The Late Late Show" probably never wore high heels. Disaster was bound to happen, and on Wednesday night it did — in the funniest way possible, thanks to Katie Couric and her talented stunt double Heidi.
Corden introduced the newswoman (who was part of the TODAY team from 1991-2006 and is now with Yahoo News) as per usual, but her first wobbly step turned out to be her last ... or so it seemed. Couric dramatically tumbled down seven full steps, past stunned audience members, landing flat-faced on the floor.
Horrified, Corden raced over only to find that Katie was now calling to him from the top of the staircase, and the woman who had fallen so expertly was just fine — because she was a stunt double!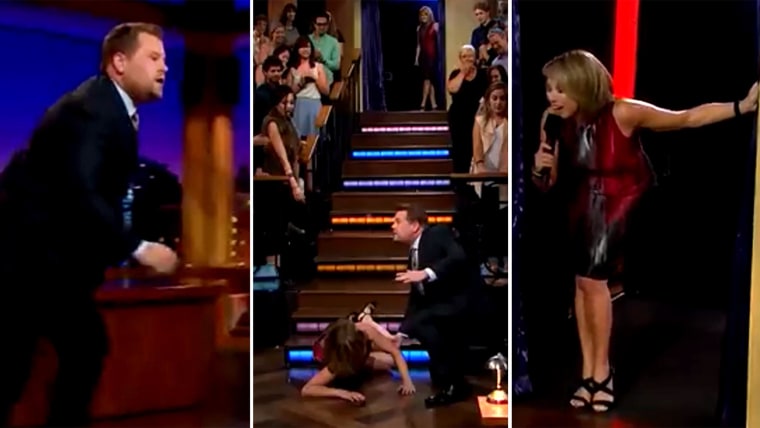 "April Fools!" Couric grinned after taking her seat.
"I can't breathe!" said Corden. "That's like our worst nightmare."
"Was that too mean?" Couric asked the audience.
Hey, nobody got hurt! But let's agree, one audience member (check out the 39-second mark in the video) seemed nearly as shaken as Corden.
What a great joke! That said, maybe it is time to rethink those steps ...