As a top model, Kathy Ireland is used to seeing pictures of herself that have been retouched to hide her flaws. But when the former Sports Illustrated swimsuit issue cover girl saw a photo taken by her son as she baked cookies at the family's Santa Barbara house recently, the raw image took her breath away.
"He said 'Mom, you look pregnant,'" Ireland tells PEOPLE in its latest issue. "I didn't recognize the person I saw. I saw someone who looked overwhelmed, overstressed, overweight, over-everything."
In her latest book, Real Solutions for Busy Moms. Ireland talks about how mothers tend to put everybody else's needs before their own. Case in point: she had put on 25 lbs. without even really realizing it.
"I was not making enough time to take care of me," says Ireland, 46, a mother of three kids ranging in age from 6 to 14 and CEO of Kathy Ireland World Wide, a $1.4 billion design empire. She also runs a mentoring program for single teen mothers.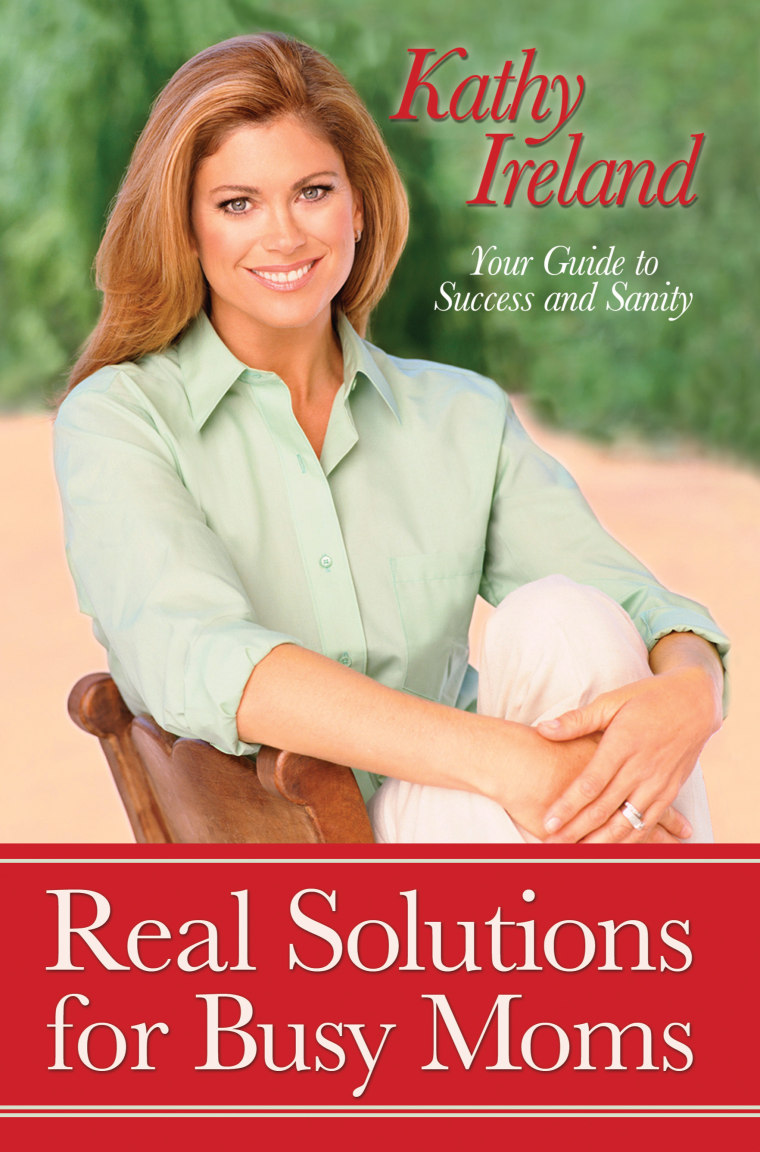 To get back on track, Ireland enlisted the help of a friend, who happens to be a personal trainer and nutritionist. Thanks to healthier food choices, including cutting down on snacking and desserts, plus three exercise sessions a week, Ireland says she's almost back to where she feels her best.
Does that mean she wants to get back into a bikini (as Valerie Bertinelli recently did on the cover of PEOPLE)?
"No, that's not my goal," says Ireland, who prefers to wear business suits at her job. "I want to be healthy, to be there for my husband and my kids."