In her book, "I Hate Everyone … Starting With Me," Joan Rivers shared her vision for her funeral: She'd be "buried in a Valentino gown" while paparazzi gathered and Meryl Streep stood by "crying in five different accents." In short, the late comedy legend wanted a send-off fit for Hollywood royalty.

Given her importance in Tinseltown, that seems appropriate. But Rivers' worth was recognized far beyond the borders of Hollywood. As her friend and fellow comic Kathy Griffin shared on TODAY Friday morning, Rivers' greatness was appreciated by real royalty, too.
"A little-known fact about our friend Joan is she (was) actually very, very close with the royals," Griffin said. "She actually took me, four years ago, to Windsor Castle and Buckingham Palace. We had these two amazing nights with Charles and Camilla — her buds."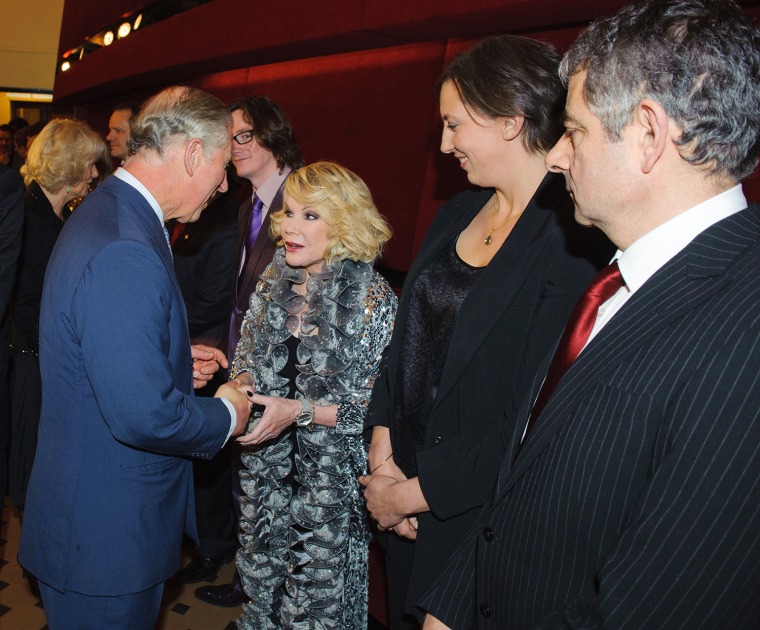 Indeed, they were her friends. The royal couple even shared their sentiments about Rivers upon learning of her death Thursday.
"The Prince of Wales and The Duchess of Cornwall are deeply saddened to hear of the death of Joan Rivers," said a statement issued from Clarence House. "His Royal Highness said: 'Joan Rivers was an extraordinary woman with an original and indefatigable spirit, an unstoppable sense of humor and an enormous zest for life. She will be hugely missed and utterly irreplaceable.'"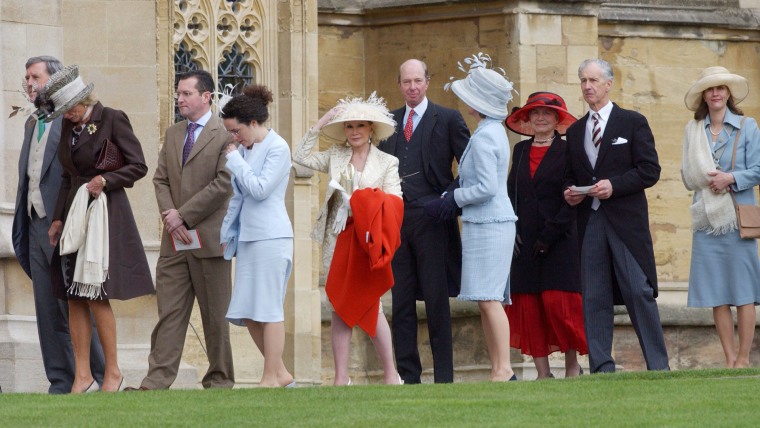 Griffin told TODAY that she was always impressed by that royal bond.
"Because people maybe would say Joan's humor wasn't classy," Griffin explained. "I'm like, 'Well, she's in Buckingham Palace right now. Something's working.'"
Prince Charles knew exactly what worked about Rivers — it's what works about all comedy greats.
"(He) said something really wonderful to me when (Joan) was introducing us," Griffin recalled. "He pulled me in and he said, without comedians and newspapers, who would keep us honest?"
Griffin, who's happy to follow the path Rivers helped pave, will no doubt keep up the keeping-them-honest tradition for her friend.
Follow Ree Hines on Google+.