After hosting just seven episodes of E!'s "Fashion Police," Kathy Griffin announced Thursday she is stepping down from the series. Griffin had stepped in to lead the show as a replacement for original host Joan Rivers, who died in Sept. 2014.
In a lengthy tweet, Griffin wrote in part, "After 7 episodes of Fashion Police, I discovered that my style does not fit with the creative direction of the show & now it's time to move on."
She added, "I thought that I could bring my brand of humor to Fashion Police so that beautiful people in beautiful dresses could be teased when appropriate. My brand of humor, while unrepentant and unafraid, is all about CONTEXT. There is plenty to make fun of in pop culture without bringing people's bodies into it."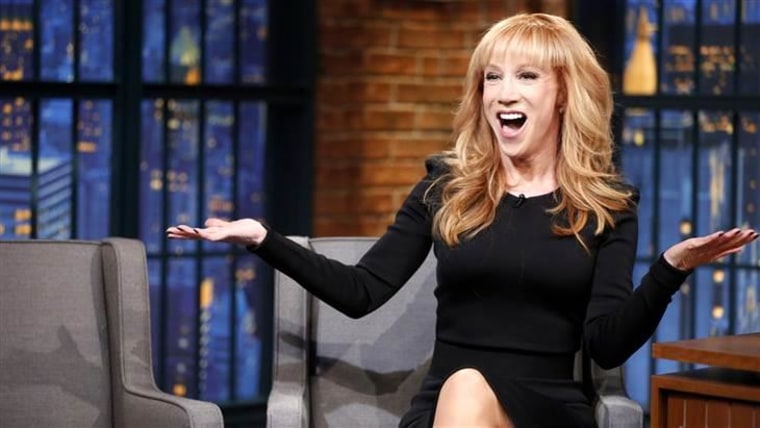 "We can confirm that Kathy Griffin is leaving E!'s 'Fashion Police,'" E! wrote in a statement. "We wish her all the best and are grateful for her time on the show, as well as the many laughs that she gave us all. 'Fashion Police' will return, as scheduled, on Monday, March 30, at 9 p.m. with our talented co-hosts Giuliana Rancic and Brad Goreski, and executive producer Melissa Rivers. No further information is available at this time."
This is the latest change to rock the show, which made headlines after its post-Oscar wrap-up episode. In that show, co-host Giuliana Rancic commented on singer and actress Zendaya's hair by saying, "I feel like she smells like patchouli oil ... or weed."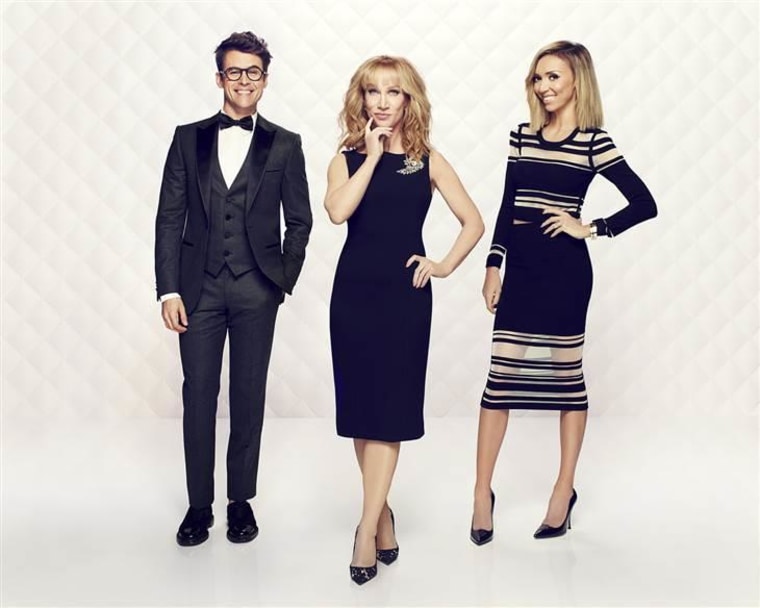 The comments led to allegations of racism and an apology from Rancic. Kelly Osbourne quit on Feb. 27 after five years with the show.
On Tuesday Griffin told the Chicago Sun-Times that she would not have made the joke.
Osbourne tweeted her support for Griffin's decision on Thursday:
Follow Randee Dawn on Google+ and Twitter.
This article was originally published Mar. 13, 2015 at 8:09 a.m. ET.