Fifteen years ago, Kathie Lee Gifford got an opportunity no other woman had been offered: To fill in for David Letterman on "Late Show." She was nervous about it, but she embraced it. And the experience changed the course of her career.
"I remember the Lord speaking to my heart as we went to commercial [after the opening monologue], and he said 'Take a mental picture; this is the day your life changed,'" Kathie Lee recalls.
It was Feb. 24, 2000. Letterman was recovering from quintuple bypass heart surgery, and Kathie Lee was one of many substitute hosts for the late-night legend. She had recently spent two weeks filling in for Carol Burnett in the Broadway musical revue "Putting It Together" before the "Late Show" offer came.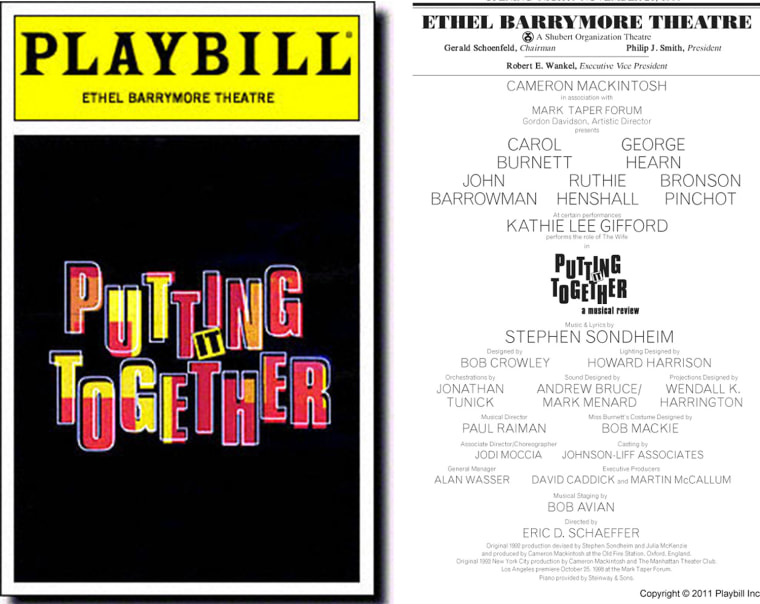 On closing night of the Broadway show, Rob Burnett, executive producer of "Late Show," was in the audience with his wife. The next day, Kathie Lee received an unexpected call from Rob, who had started his career with Letterman in 1985 as an intern.
KLG recalls: "He goes, 'Kathie Lee!' in his best announcer voice. 'How would you feel after conquering Broadway to be the first female to host Late Show with David Lettermannnnn!'"
Kathie Lee was shocked. "You can't believe it's not a prank call," she explained. "I said yes before I even had time to think about it, because I was so honored."
It was only later she realized: "Oh crap, I actually have to do this!"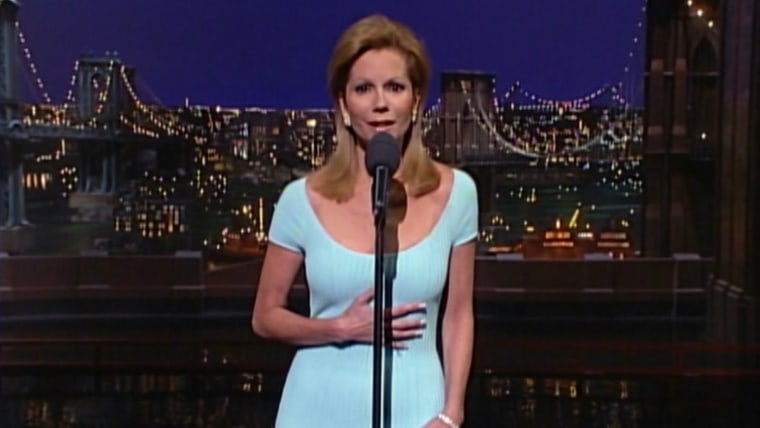 At the time, there was a tabloid report claiming that Kathie Lee didn't wear a bra. In the middle of her "Late Night" monologue, a rowdy audience member tossed one at her, so she put it on over her dress and wore it that way for the rest of the show. "People [in the audience] were laughing so hard," she recalls. "I had a blast!"
The combination of an exhilarating two weeks on Broadway and her thrilling experience filling in for Letterman made Kathie Lee think twice about her full-time gig at the time, co-hosting "Live with Regis and Kathie Lee." She wanted to get back to her creative side: writing music and books, acting in films and nurturing her love of theater.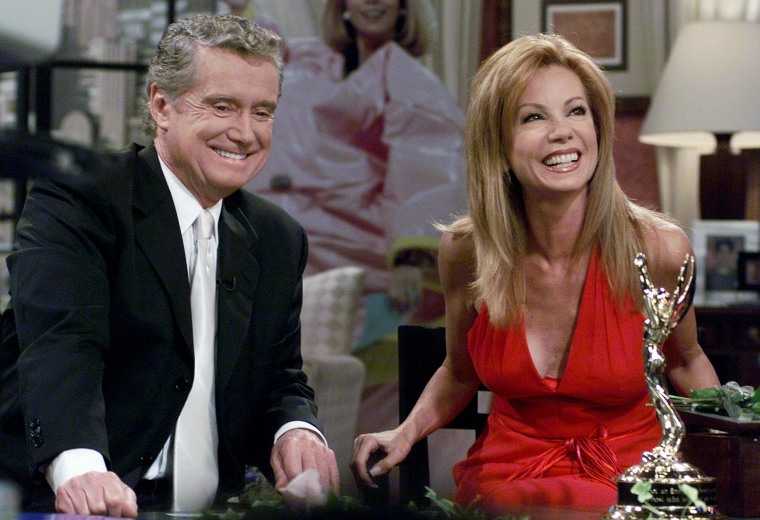 "All of a sudden I realized that I was doing what I was created to do," she says now. "It was a thrilling feeling."
So on the night Kathie Lee guest-hosted "Late Show," she decided it was time to leave "Live." She broke the news to Regis the very next day. The following week she told the fans. July 28, 2000, was her last day.
"I had gotten into a very, very comfortable, lucrative rut at the show with Regis," she explains now. "I stayed longer than I should have out of my love for him and my love for our fans."
A few months later Kathie Lee returned to "Late Show" as a guest. After interviewing her on air, Letterman whispered something in her ear.
"He leaned over and said, 'You're so much smarter than all of us. You're getting out on top. Go! Go! I am out next year.' And that was 15 years ago!"
Now, as Dave embarks on the next chapter of his life, Kathie Lee sends him nothing but best wishes.
"I hope he finds an even deeper passion for something new," she says.
Follow TODAY digital dude Kyle Michael Miller on Twitter.