Reese Witherspoon made headlines over the weekend after she and her husband were arrested in Georgia for disorderly conduct and driving under the influence, respectively.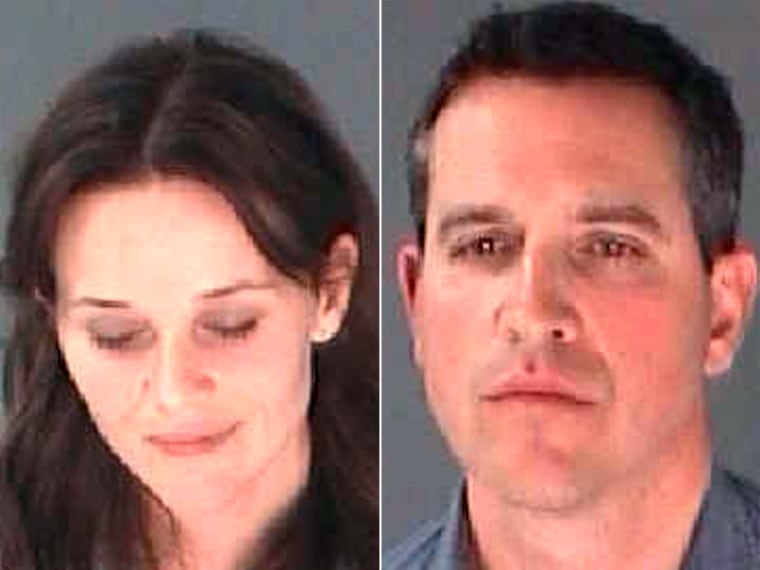 The actress has since released a statement apologizing for having "one drink too many." But Monday morning, Kathie Lee had a few choice words for Reese, whom she called "a lovely, lovely person": just take a car next time.
"Here's what I don't understand, whether it's Lindsay Lohan driving around or Reese and her husband," KLG sighed. "If you know you're going to have a night on the town or have a couple of drinks, get a car and driver."
KLG said she hit a birthday party over the weekend with Frank and friends, and that since she knew she was going to have some wine, she hired a car to squire them around for the evening.
Kathie Lee urged anybody who's tied one on to get a cab. She and Frank are always careful, she noted, "Especially since we're the very same people they're always asking to do 'Don't drink and drive' PSAs."
Hoda agreed, although she admitted, "They've never asked me to do a 'Don't drink and drive' PSA."
Julieanne Smolinski is a TODAY contributor who has not sassed a cop since junior high.