Our Bahama mamas made the tabloids!
It seems like only last week that the ladies were broadcasting from Atlantis, because it was. And OK! captured some of the highlights of Kathie Lee and Hoda's Paradise Island adventure, from a dolphin make-out to impromptu coconut bras.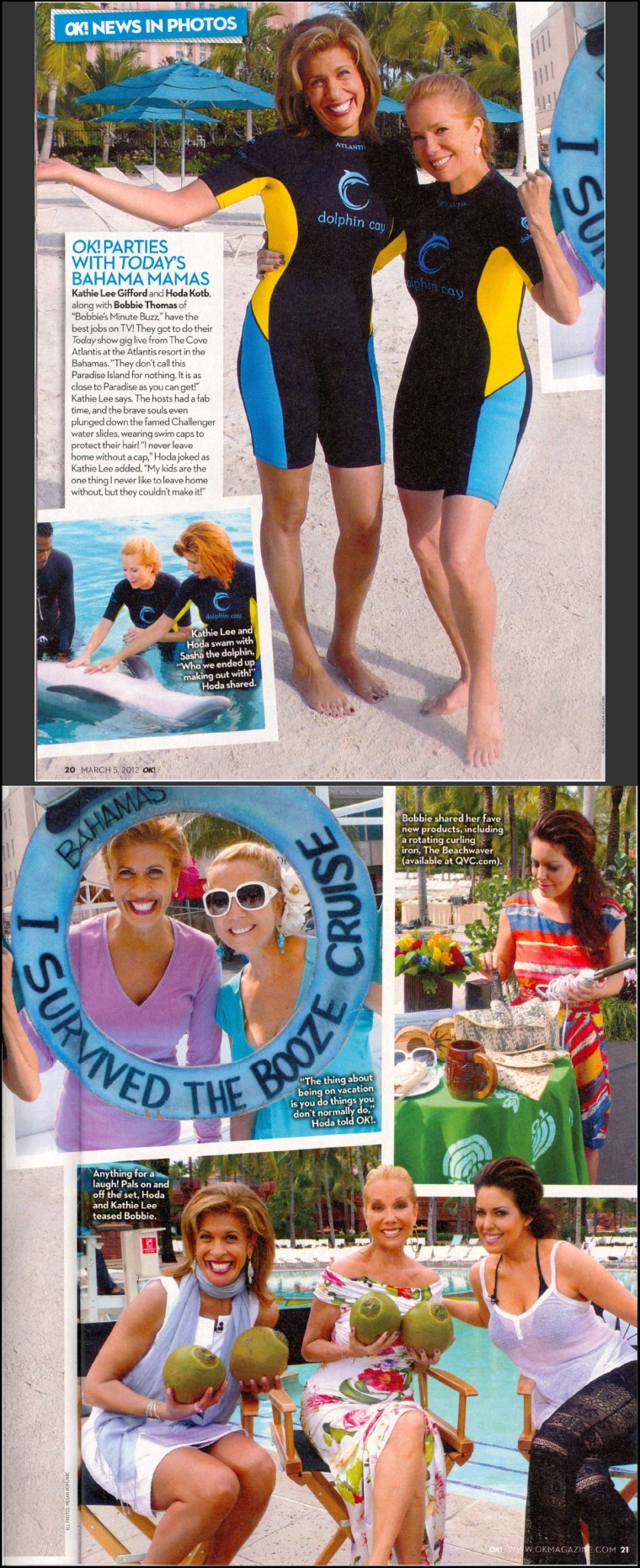 Alas, there were no photos of the Great Waterslide Battle, which is disappointing, but you can always find all the swim cap shots you like here.
More: KLG & Hoda kiss a girl ... (dolphin)
Tropical dance-off! The fourth hour vs. a sea lion
What have KLG and Hoda been up to in the Bahamas?
Julieanne Smolinski is a TODAY.com contributor. She will never forget the dolphin make-out.