For their West Coast Valentine's Day, Kathie Lee and Hoda took the chance to pick up some mating tips from a few Californians — the animals of the San Diego Zoo. The ladies met up with zoo ambassador Rick Schwartz to get the lowdown on how camels, porcupines and penguins attract each other.
When camels want to flirt, they "they stink a lot and spread their urine everywhere by flapping their tail, they froth around the mouth, they do these horrible sounds," Schwartz explained.
"We just heard it!" the ladies exclaimed.
"I thought it was Kathie Lee," Hoda added.
Porcupines have a really elaborate mating ritual, Schwartz explained, especially because of all their quills. So how do they mate? "Very carefully," he said. First the males fight to win the females' attention. "There's a lot of screaming and fighting, exchanging of quills," he said. When one male wins, he then has to fight the lady porcupine as well. If he wins, she decides he's good enough for her.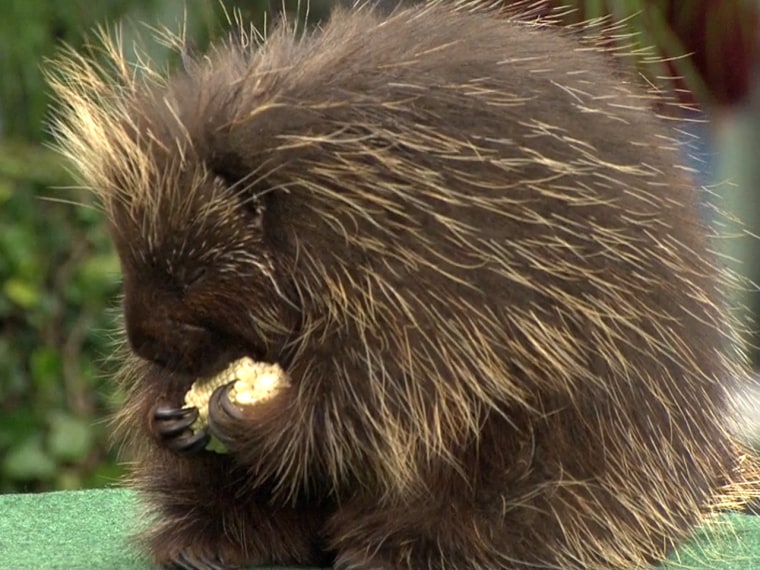 "That's how I got Frank!" KLG exclaimed.
Then Kathie Lee got a little down and dirty, asking the zookeeper if the animals "Go to Poughkeepsie too" (the ladies' new code word for "reaching climax.") "Oh my God!" Hoda squirmed. For those of you not as squeamish as Hoda, technically, Schwartz explained, the answer is yes.
"See Hoda? We learned something today! Why are you embarrassed by it?" Kathie Lee asked.
"I'm embarrassed. I just am," Hoda said, quickly trying to change the subject. "Do you have anything else?"
The ladies then met a pair of "true lovebirds," African penguins who mate for life. Penguins also live in a "homestead nest," where they "work together to protect the egg" and take shifts to take care of their baby once its born.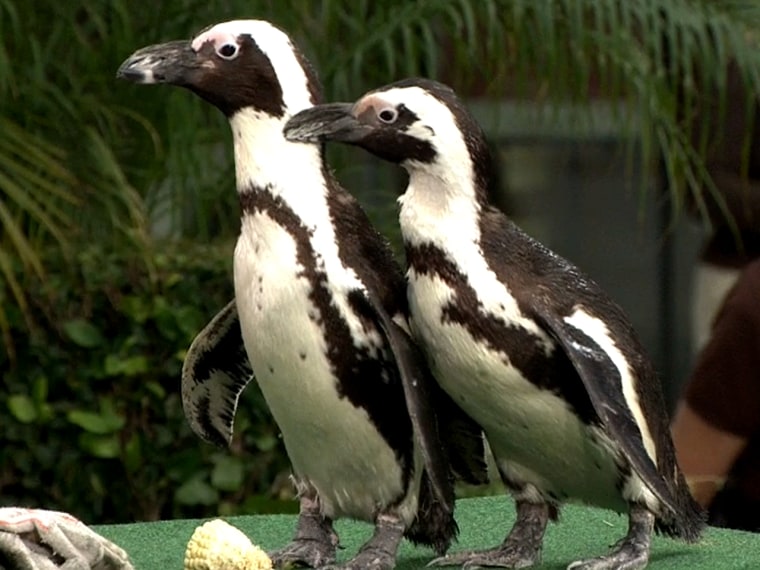 "How do they find each other?" KLG asked, maybe looking for some suggestions for Hoda.
"They have their own little heart song," Schwartz explained. "They recognize each other at a distance."
Leave it to the penguins to make us all feel bad about our relationships on Valentine's Day.
Meena Hart Duerson is a TODAY.com senior editor who thinks these animals have the right idea.