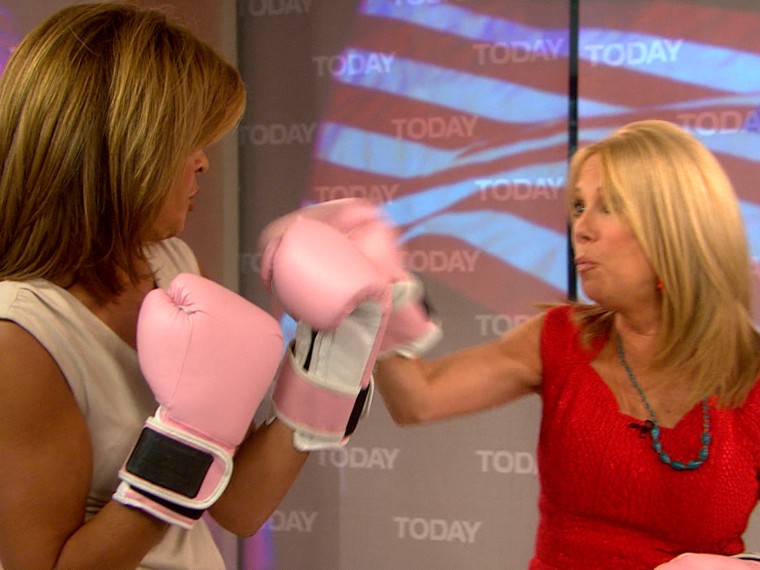 Olympic hopeful and MMA fighter Carla Esparza came by to show off some of her boxing moves, and to help our co-anchors practice their uppercuts. It turns out that Kathie Lee and Hoda float like butterflies and sting like… well, butterflies.
First, they practiced a little shadow boxing, then jabbed at the punching bag with pink mitts. It gave the ladies a chance to show off their fighting styles. Kathie Lee is kind of aggressive! Who would have thunk?
"Now you should fight each other," Carla suggested. Uh oh.
KLG was all for it and started windmilling towards Hoda like a gel-manicured Joe Louis, but Hoda was not going to take things to round two.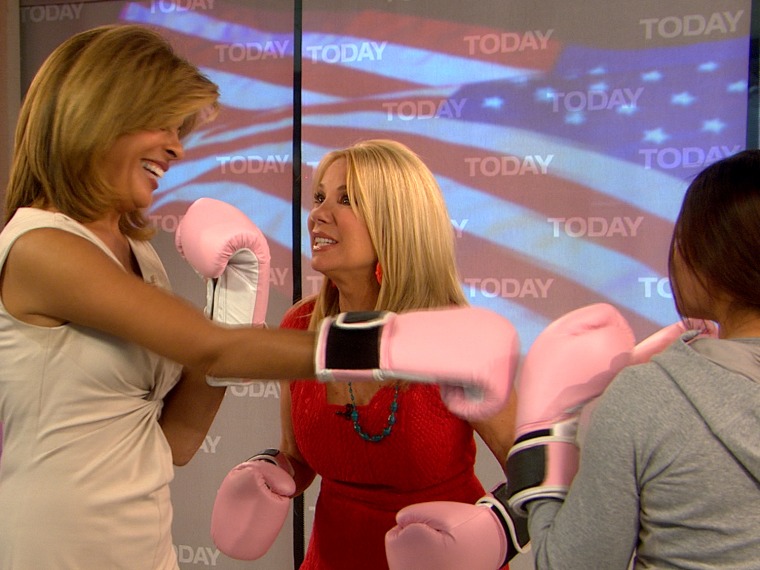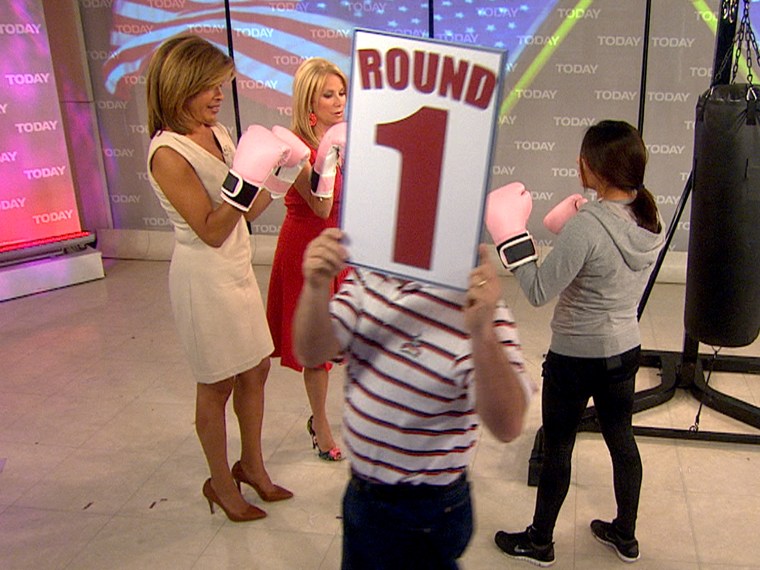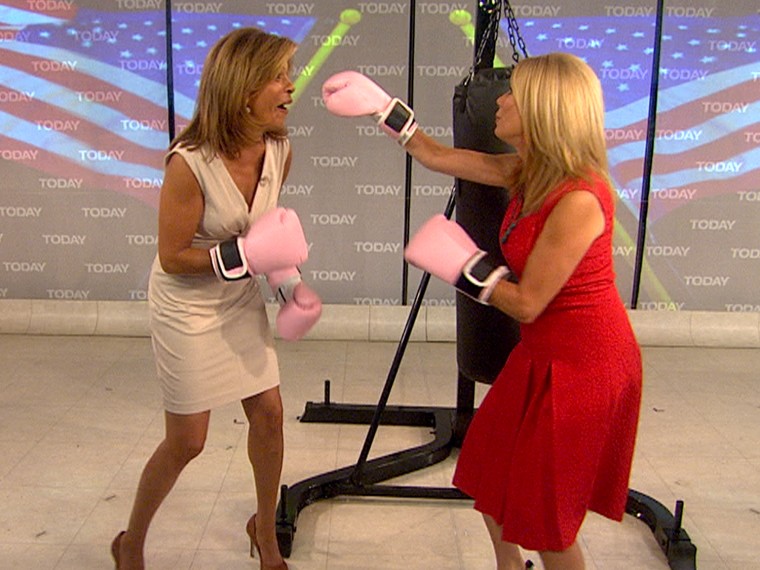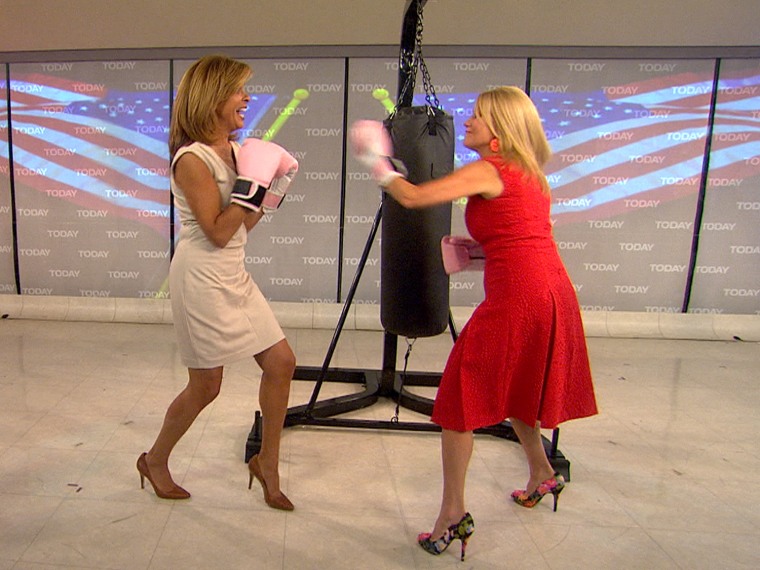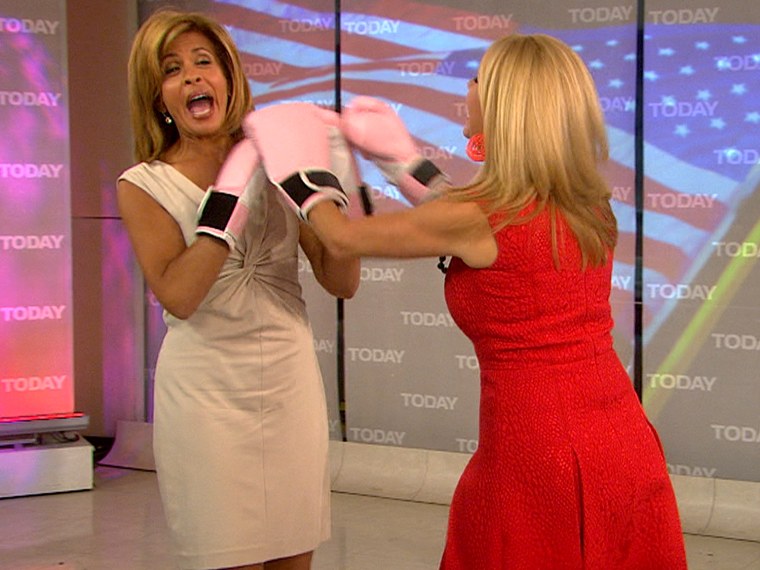 "This could be bad," said Hoda, putting down her dukes. "I don't want to hurt her!"
KLG technically took the round, but it's possible that Hoda just fears her own strength.
Julieanne Smolinski is a TODAY.com contributor. She has a mean left hook.
More:  With Hoda playing, every quiz game is a blood sport