Kathie Lee and Hoda love a lot about California: the weather, and the wine, and the opportunity to manhandle Blake Shelton like a pair of sailors in Spanx.
The TODAY favorite and country crooner came by their special Los Angeles show to talk about his new album and judging "The Voice." But mostly he was there to be swooned over.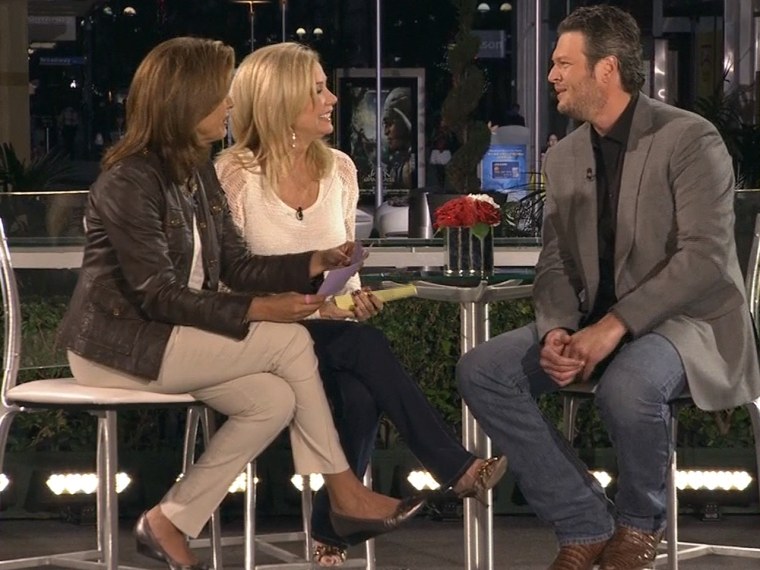 "When you're with Blake Shelton, it is hot in here," sighed Hoda.
"I don't know that Hoda is going to be able to control herself," worried Kathie Lee, who ended up being a little bit of a fangirl herself.
They managed to contain themselves until it was time for goodbyes, because then, of course, they had an excuse to hold him close. That's when things reached a Bieber-fever pitch.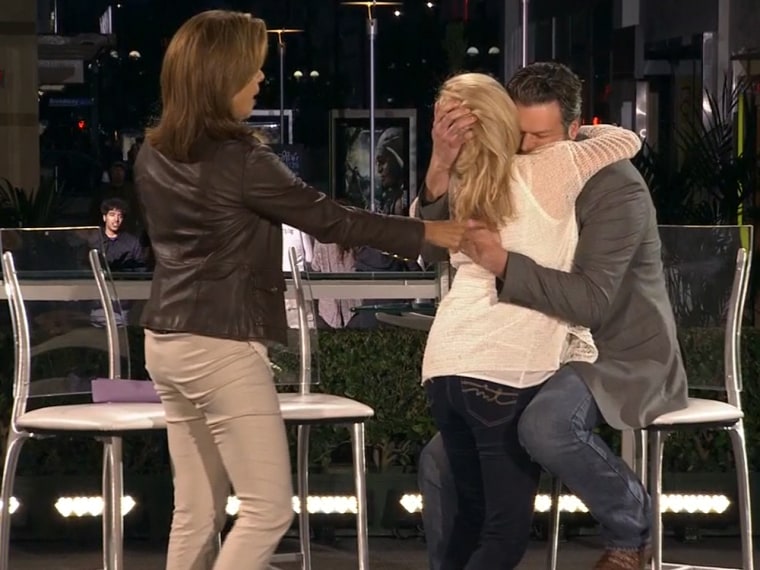 KLG gave Blake a full body hug while Hoda screamed, "Break up with her!" while waiting her turn. Then she glued herself to him lovingly while KLG swatted at her and attempted to create some sort of anchor-Shelton sandwich.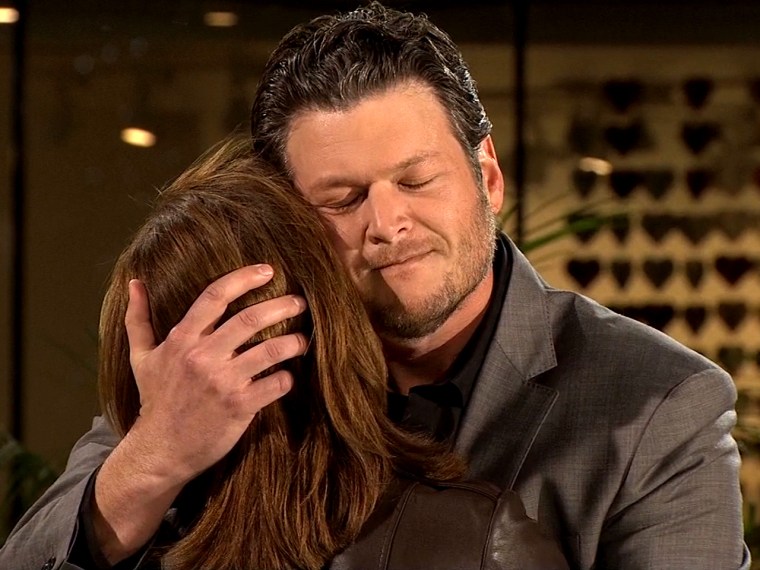 "I love you ladies so much," Shelton said, although he probably shouldn't encourage them too much.
"This is the best show ever," sighed Hoda.
Blake, be sure to check your car for stowaways before you get in. You might have a TODAY anchor clinging to the bottom of it.
Julieanne Smolinski is a TODAY contributor who is not immune to Blakeomania.
More: Kathie Lee and Hoda get the giggles over side boob