Now, nobody knows who'll win at Wednesday night's CMT Music Awards. But we do know at least two people who will be presenting ... because they're TODAY's own Kathie Lee Gifford and Hoda Kotb!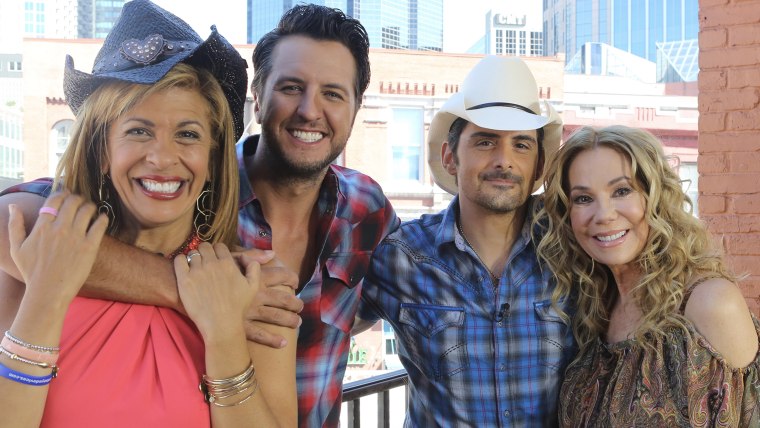 The ladies of the Fourth Hour were right on top of things Wednesday, heading down to the country capital of the world to host their show with a slew of amazing guests, including Brad Paisley and Darius Rucker, both of whom performed on a special stage at Honky Tonk Central.
Luke Bryan even joined them as co-host, picking them up in a special "drink-and-pedal" vehicle that took them to the stage where they met up with Trisha Yearwood, who brought more drinks, and cookies!
In typical, Fourth Hour fashion, the ladies got on the topic of Luke Bryan's chest and whether he shaved or not. The country star claims no but KLG took one for the team and gave Bryan's a little feel.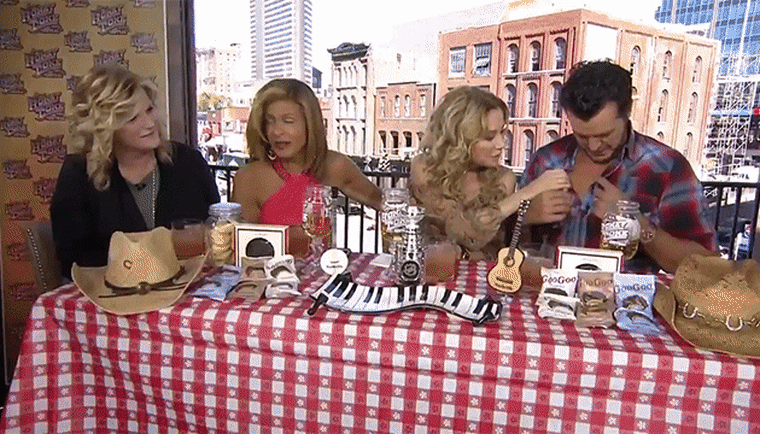 But they weren't always hanging out behind the desk; Kathie Lee and Hoda made sure to hit all the big highlights (and food joints) around town, including sitting down with country music singer-songwriter Brett James, who co-wrote Carrie Underwood's hit "Jesus, Take the Wheel."
And that was really only just the beginning! Hoda couldn't possibly visit Nashville without spending a little time with her country crush Blake Shelton, so the pair sat down inside his tour bus for a little chat about Gwen Stefani (Shelton's girlfriend), Haley Joy ... and a little vodka.
Later on, the pair took to the karaoke stage (Shelton admitted his go-to karaoke tune is Billy Joel's "My Life") where Hoda got to live out a dream: crooning Shelton's "Boys 'Round Here" with Shelton himself jumping up on stage for a few lines!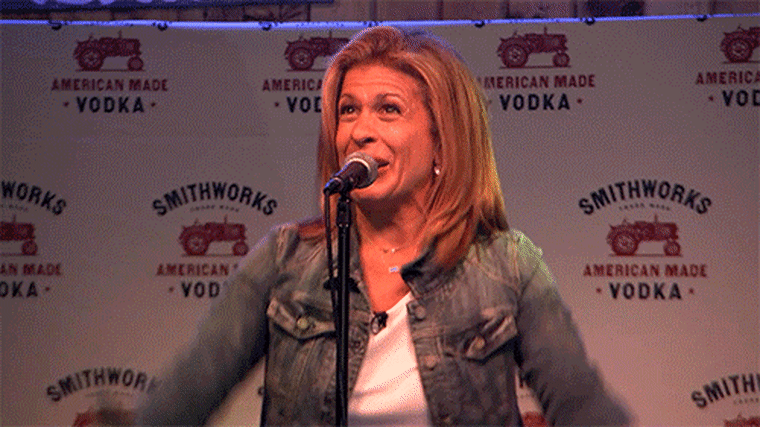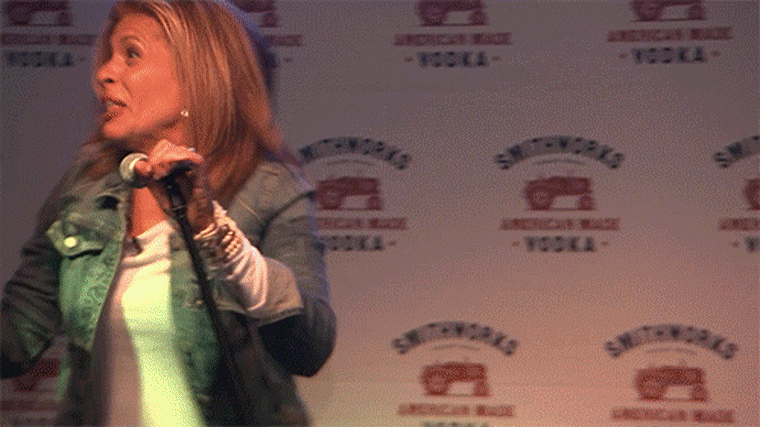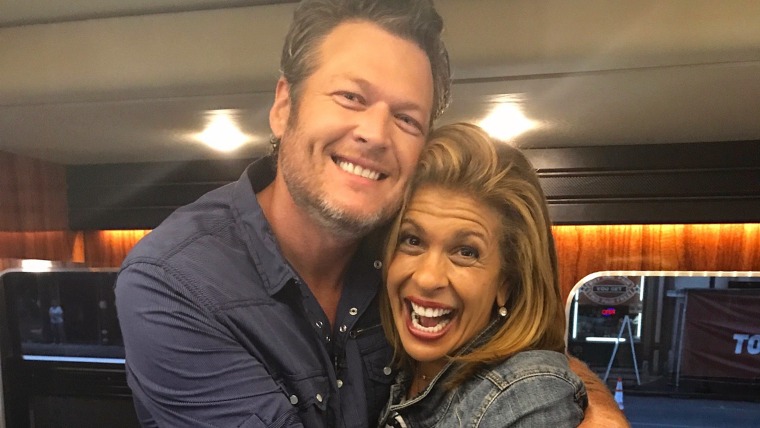 Country music star Brett Eldredge got in on the action too, showing TODAY contributor Lilliana Vazquez some of his favorite watering holes in Music City.
He did not disappoint or hold back in showing Lilliana the best drinking spots in Nashville! Cheers indeed!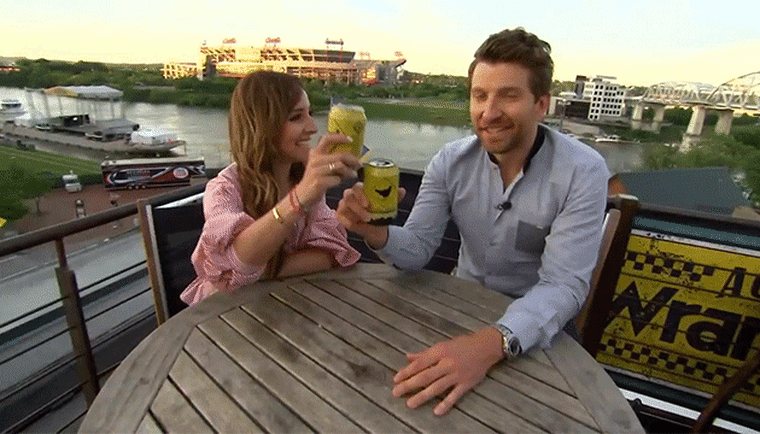 Back at Honky Tonk Central, Kathie Lee and Hoda welcomed country superstar Brad Paisley, who just returned from a surprise concert he gave a lucky group of graduating high school students, and chatted about his new album, "Love and War" and his involvement in the unveiling of a new statue of country legend Little Jimmy Dickens.
Country music star Darius Rucker, who is nominated for Performance of the Year at the CMT Music Awards, also stopped by for a live performance of "If I Told You," the first single from his upcoming fifth country studio album.
All in all it was a rip-roarin' good time!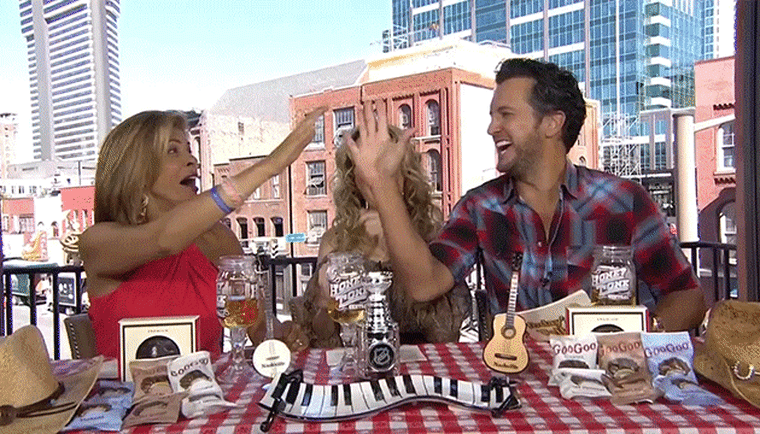 Follow Randee Dawn on Twitter.