Kathie Lee and Hoda are no strangers to the outrageous, but Monday night's antics may be hard to top.
The Fourth Hour gals rumbled in the ring on WWE's "Monday Night Raw" as guests to help raise awareness for breast cancer.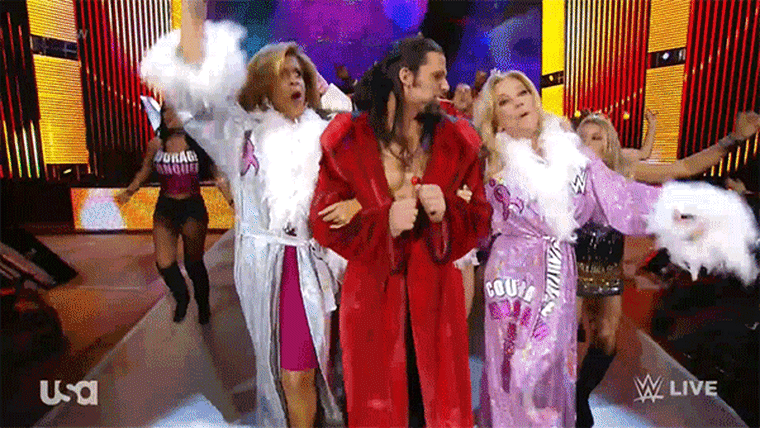 "It was exhilarating in a weird way," Hoda said Tuesday morning. "What were we doing there?"
WATCH: KLG, Hoda on WWE: 'What were we doing?'
The ladies strutted into the arena wearing pink robes while hanging on the arms of 220-pound wrestler Adam Rose. (Yes, he channels Russell Brand a bit.)

They quickly removed their robes and were ready for action.
Visit Auction.WWE.com to bid on KLG and Hoda's robes. All proceeds will benefit breast cancer research.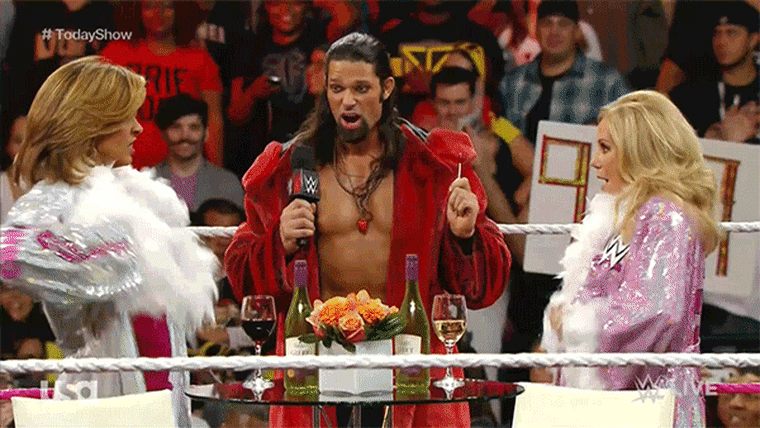 The crowd welcomed the ladies like they do the other guests: with resounding boos.
"I'd never been so happy to be booed in my life!" Hoda exclaimed.
Even though the ladies have fun on the Fourth Hour, they took it to the next level in the ring.

Hoda had them crank the music in the arena so she could bust a few dance moves.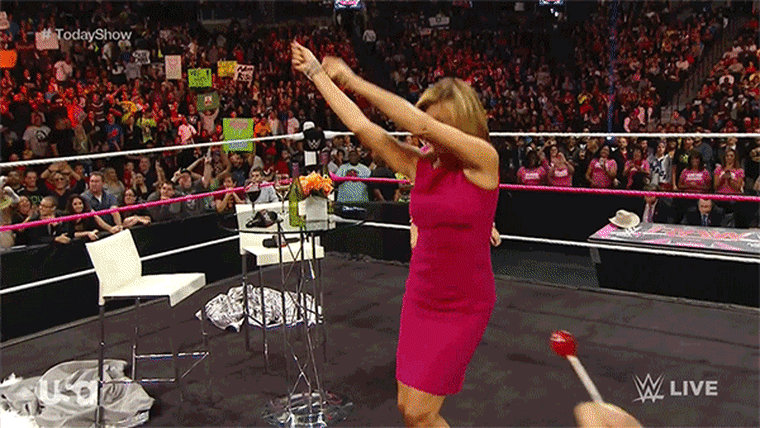 KLG cracked a bottle of wine on Hoda's booty....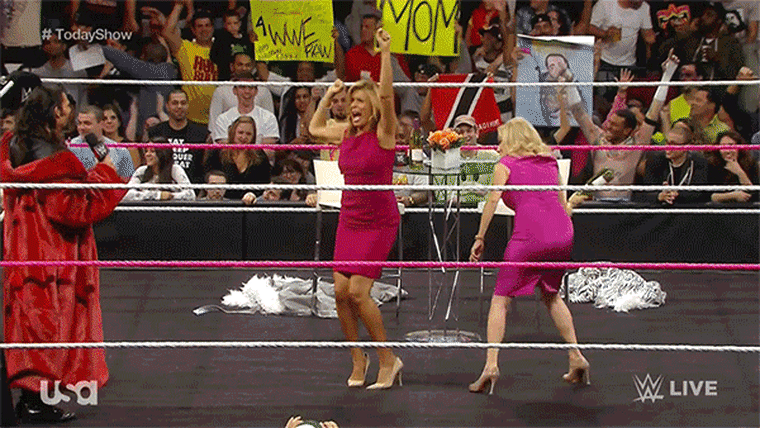 And prepared for Hoda to give her a whack back!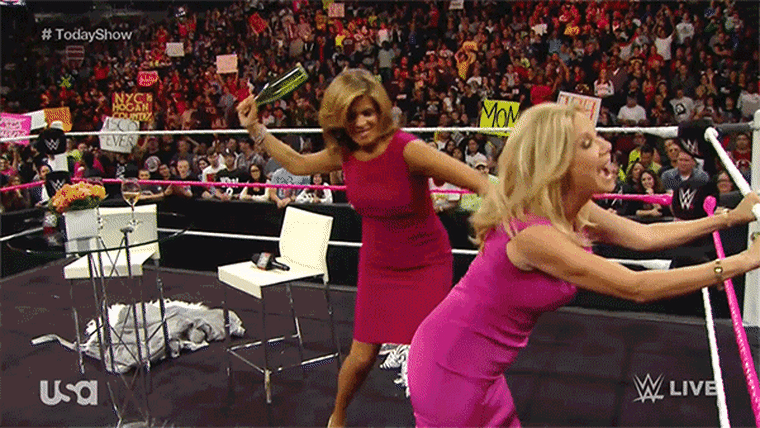 The ladies ended their "Monday Night Raw" debut by falling into the arms of other performers who carried them back to the dressing rooms. 

Thankfully, no one got hurt!

Follow TODAY digital dude Kyle Michael Miller on Twitter.