Kathie Lee Gifford said a little prayer for her late husband Tuesday. And then she played one for him.
Kathie Lee teared up while Celine Dion's song, "The Prayer," played during the Fourth Hour to preview a guest appearance by the song's co-writer, Carole Bayer Sager.
"You know why that's a perfect song for me today? Today would have been my 30th wedding anniversary with my husband," Kathie Lee told co-host Hoda Kotb. "And I'm deeply grateful for all the years I had with this amazing man."
Football legend and sports broadcasting icon Frank Gifford passed away of natural causes at age 84 in August 2015. He and Kathie Lee had two children together.
As Kathie Lee wiped away tears, Hoda gave her a squeeze and whispered "I love you."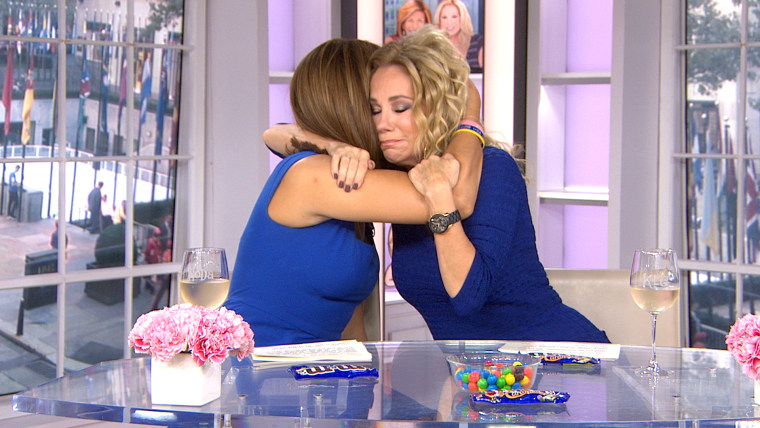 RELATED: Remembering Frank Gifford: Kathie Lee, Hoda, TODAY staff pay tribute to the Hall of Famer
Kathie Lee, always the professional, quickly moved on with the rest of the programming in her typical self-deprecating way.
"I had no intention of saying that," Kathie Lee said. "That's what I love about working with you, Hoda woman. I can just be real – a real pain in the butt."