Kathie Lee Gifford has been friends with Bruce Jenner for 33 years. But as she revealed on TODAY Tuesday morning, she's never had the pleasure of meeting Caitlyn Jenner, who graces the cover of the upcoming issue of Vanity Fair, in person.
Caitlyn is, of course, the former Olympian who went by Bruce prior to her transition.
"I loved Bruce — and I still love Bruce — and I'm going to learn to love Caitlyn," Gifford said. "I've only spoken to her, but I have not been in a room with her."
But she's already certain of one thing when it comes to Jenner: "That being that God created was not a mistake, and God loves that person however she sees herself."
Gifford also noted that while she's happy to see the support Jenner's received so far from the public, she hopes others recognize that it's a difficult transition of another type for his family.
"You can celebrate one person's triumph and also be aware that it's something that other people are dealing with very uniquely and differently, privately, in their own ways," she said.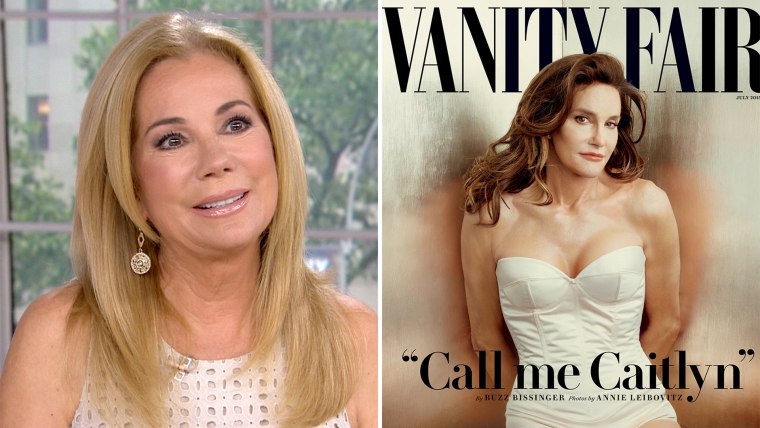 MORE: Vanity Fair's Buzz Bissinger: Caitlyn Jenner has 'found her soul that Bruce never had'
Gifford first spoke up about Jenner's transition when it was confirmed in April. At the time, she noted that the reveal was not only "new" to Jenner's ex-wife Kris, but that she herself was completely surprised by it.
"I never saw this coming, I've got to tell you," Gifford told Hoda Kotb. "It would have shocked me as much if [my husband] Frank had told me [the same thing]."
But surprised or not, she knew just how to deal the news.
"The way you do, ultimately, is when you put love first, and try to put yourself in someone else's high heels, I suppose," she said.
On Tuesday, she added to that sentiment, simply saying, "Friends love you through thick and thin, or else they're not a friend and you need to find a different word to use [for them]. "
Follow Ree Hines on Google+.