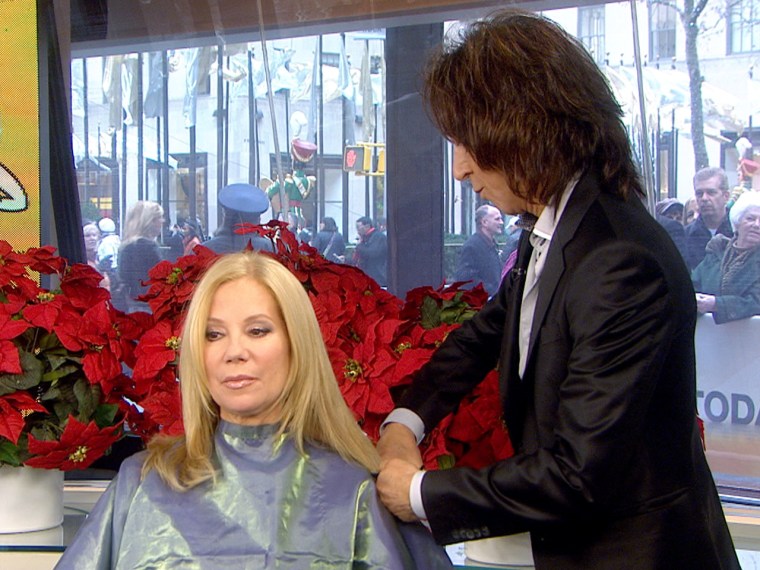 Kathie Lee is no stranger to the sport of live haircutting. So when Edward Tricomi of Warren-Tricomi salons noticed that she needed a trim, she did the logical thing: She let him do it on the air.
"It's like Botox -- you need a little freshening every once in awhile," she explained.
Adding to the drama inherent in having your hair cut on live TV were the theatrics of the process itself: Edward is famous for his dry cut, which actually looks a bit like Johnny Depp's balletic styling in "Edward Scissorhands."  And indeed, there was a musical crescendo, and Edward started going crazy with the scissors, fluffing KLG's hair up into a wild bouffant.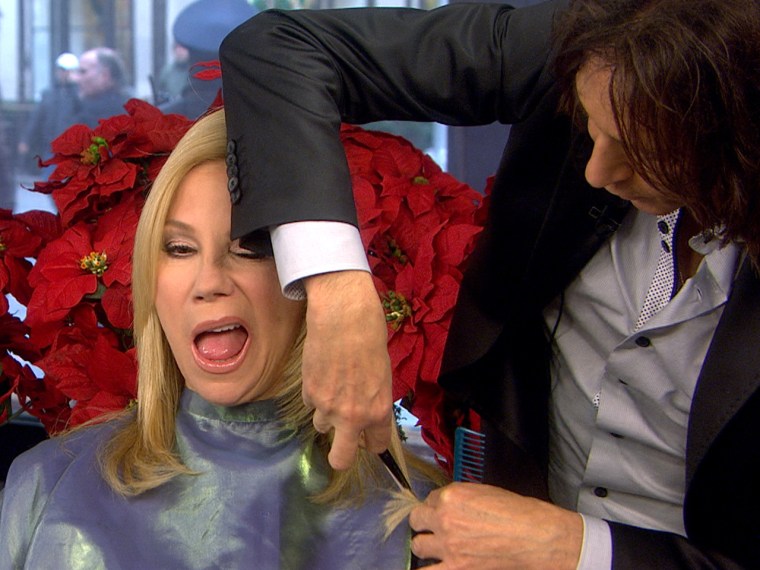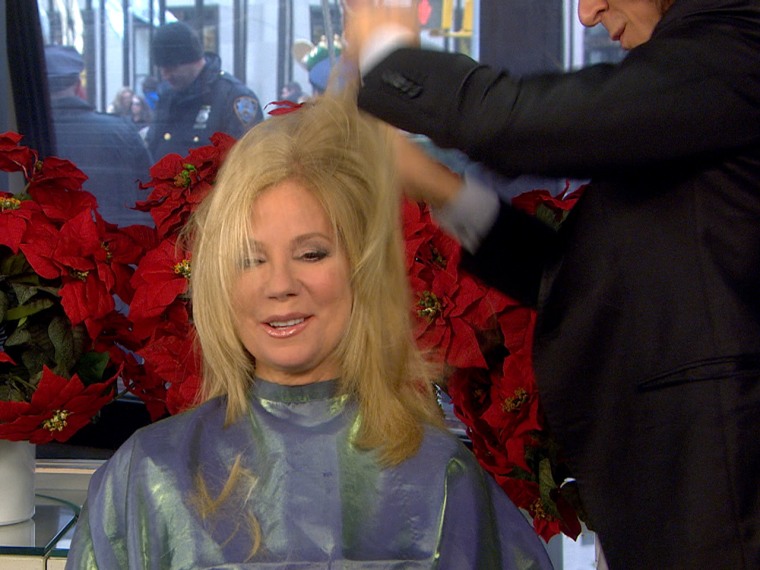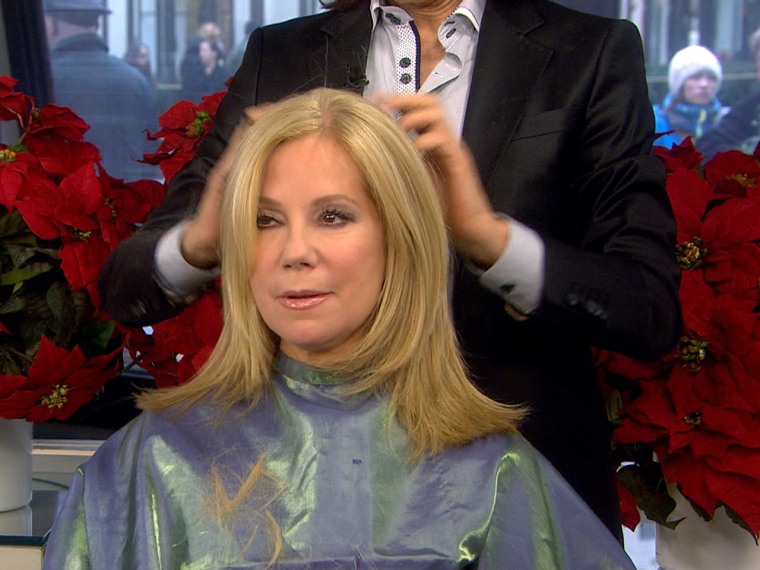 "I'm going to look like you pretty soon, Hoda," Kathe Lee joked. But when he was finished… it looked pretty great. Edward is a true dry hair artist.
The ladies thanked him, and KLG spent the rest of the morning swinging her hair as if she were in a shampoo commercial.
Julieanne Smolinski is a TODAY.com contributor who once tried to cut her own hair and gave herself the "Girl, Interrupted."
More: What would you give up for a month of good hair?
Kathie Lee gets a surprise live haircut