As "The Conners" have moved on without one iconic television mom, they are welcoming another one to the show.
Actress Katey Sagal announced on Monday that she will be appearing on an upcoming episode of the ABC spinoff of "Roseanne," which was canceled earlier this year when star Roseanne Barr was fired for a racially insensitive tweet.
Sagal has played some of television's most famous moms during her career, from the ditsy sexpot Peg Bundy on "Married With Children" to her Golden Globe-winning performance as the murderous Gemma Teller Morrow in "Sons of Anarchy."
Sagal coincidentally also took some lighthearted jabs at Barr during Comedy Central's "Roast of Roseanne" two years ago.
She is expected to play a character named Louise in the Dec. 11 episode of "The Conners" called "O Sister, Where Are Thou?," according to TVLine.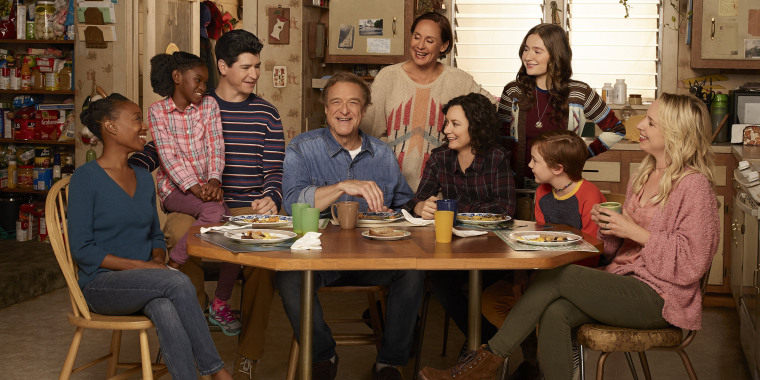 Sagal is the latest guest star to make an appearance on "The Conners," which features original "Roseanne" cast members John Goodman, Sara Gilbert, Laurie Metcalf and others.
Juliette Lewis has played the girlfriend of Johnny Galecki's character, David, and Matthew Broderick has played the love interest of Metcalf's Aunt Jackie. Justin Long has played a man romantically interested in Darlene, and Mary Steenburgen appeared as a woman who gave Roseanne pills prior to her death by overdose on the show.
We can't wait to see who else makes an appearance!