While scaling a cliff on NBC's "Running Wild with Bear Grylls," Academy Award winner Kate Winslet recreated one of her iconic "Titanic" scenes with her arms wide open.
"Jack, I feel like I'm flying!" shouts Winslet in a preview clip, channeling her role as the star-crossed Rose DeWitt Bukater, whose heart, indeed, would go on, long after the sinking of the Titanic ocean liner.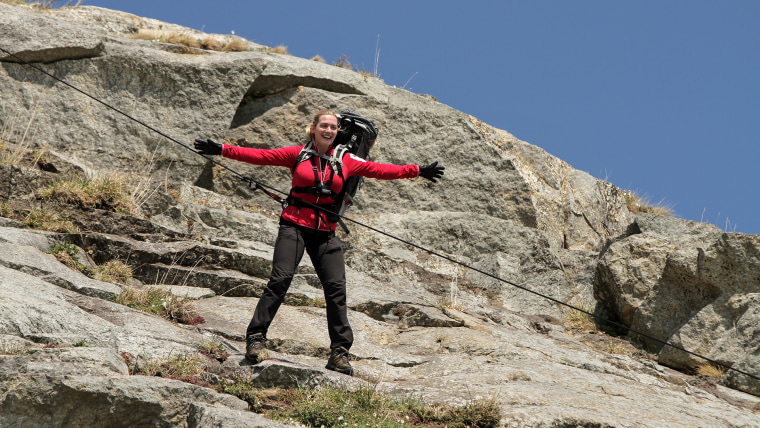 The host, who's spotting Winslet's climb from the bottom of the cliff, is on board with the cinematic re-enactment. "Kate, do you trust me?" asks Grylls, getting in touch with his inner Leonardo Di Caprio.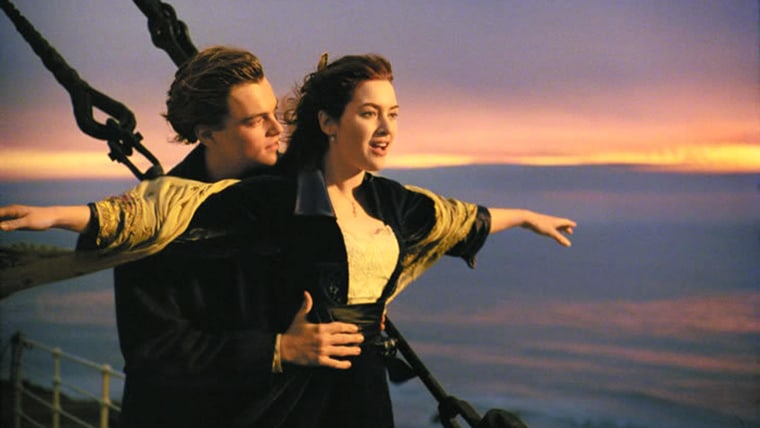 Winslet offers one more "Titanic" shout-out ("You jump, I jump, right?") before breaking character. "Come on," she implores, "Get me down this [bleeping] thing!"
Prior to Winslet's episode, which premieres Monday at 10 p.m., this season of the reality-adventure series featured appearances by Kate Hudson and Jesse Tyler Ferguson. New Orleans Saints quarterback Drew Brees, Ed Helms, Michelle Rodriguez, Michael B. Jordan and James Marsden are among the other celebrities joining the outdoor adventurer for Season 2.
In another preview of Monday's episode, Winslet is seen rejoicing in the majesty of her mountain setting — and grimacing over her meal of worms that Grylls likens to calamari.
"No, it's not [like calamari]," she contests.
"Maybe not very good calamari," Grylls admits.
Follow TODAY.com writer Chris Serico on Twitter.