Adorable Oscar night celebration or impromptu pregnancy announcement?
During Sunday night's Oscars broadcast, Best Actress nominees Cate Blanchett and Brie Larson and Best Supporting Actress nominee Kate Winslet sent the Internet conspiracy theorists into action with an endearing moment.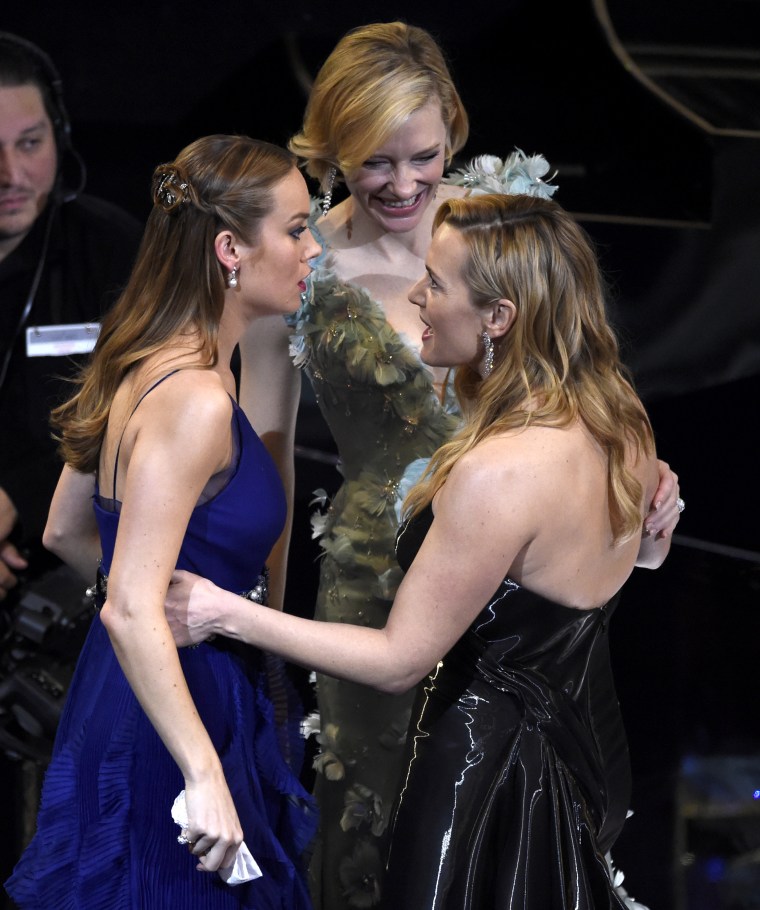 As they smiled and laughed on a night when Larson took home the Best Actress trophy for her performance in "Room," Blanchett had an ecstatically surprised reaction on her face while touching Winslet's stomach.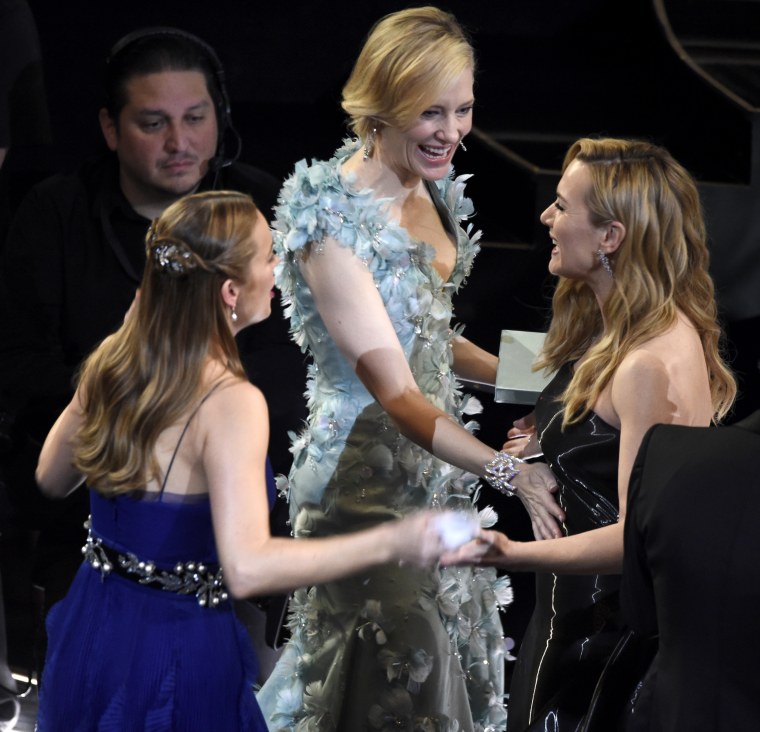 Blanchett's reaction had some wondering if Winslet, who is a mother of three children ranging in age from 2 to 15, is ready to welcome her fourth child.
Meanwhile there were others who were more surprised to find out that Winslet and Blanchett are actually two different actresses.
As for the pregnancy theory, maybe they're just an awesome trio of star power who we want to hang out with, and we're blowing this up into something it's not.
Either way, mazel!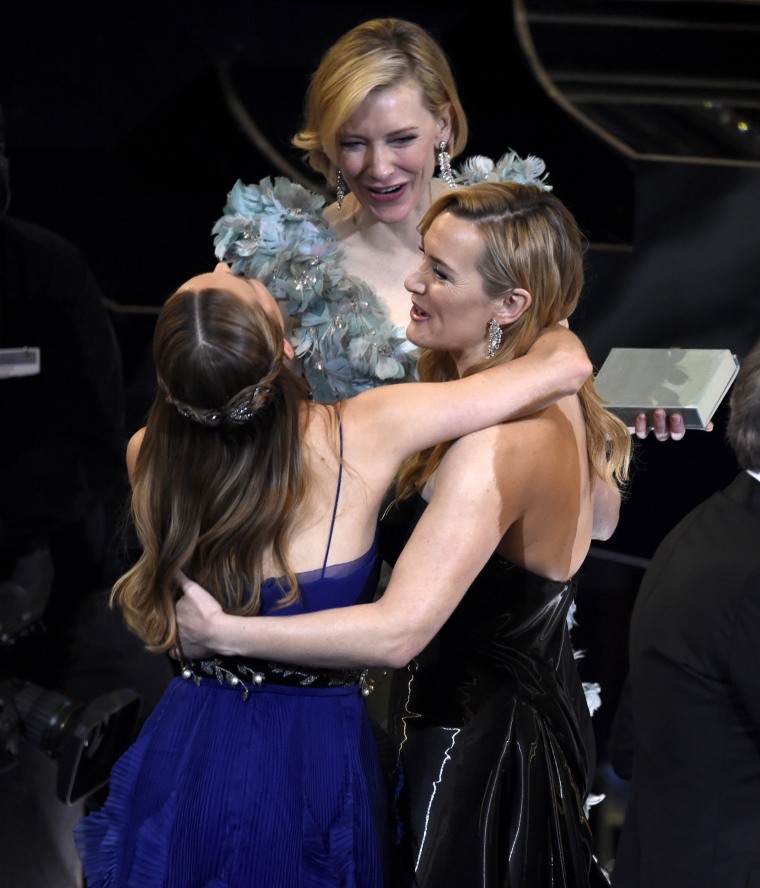 Follow TODAY.com writer Scott Stump on Twitter.