Hollywood history is filled with "might have beens" when it comes to casting. Shirley Temple as Dorothy in "The Wizard of Oz"? Katharine Hepburn as Scarlett O'Hara in "Gone With the Wind"? Well, here's one more to add to the list: Matthew McConaughey as Jack in "Titanic."
It could have happened!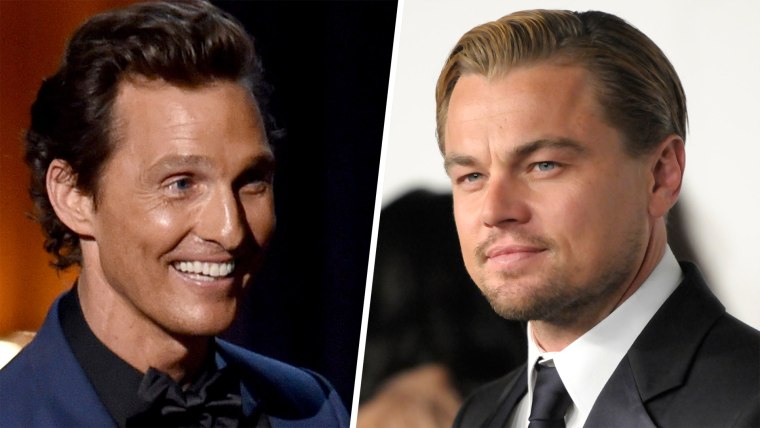 As Kate Winslet revealed during her visit to "The Late Show with Stephen Colbert" last week, the very "all right, all right, all right" actor was the studio's top pick.
"I auditioned with Matthew, isn't that weird?" revealed the actress, who forever and ever will be our Rose, Jack's lover. "Never said that in public before. I auditioned with Matthew, which was completely fantastic. It just wouldn't have been the whole 'Jack and Rose, Kate and Leo' thing."
We're still trying to wrap our minds around Matthew McConaughey — who clearly recovered from not being cast and went on to win an Academy Award in 2014 for "Dallas Buyers Club" — drawing Winslet's Rose like a French girl. (Turns out, noted Winslet, that director James Cameron was the artist behind the actual drawing.)
Of course, McConaughey wasn't the only one who auditioned with the great Kate; Elton from "Clueless" (that is, Jeremy Sisto) read lines with her, as we learned in 2016. And even Kate wasn't a lock: In 2012 she told USA Today that she was up against Uma Thurman, Gwyneth Paltrow and Winona Ryder.
In retrospect, it all worked out as it should: Rose survived, Jack did not (though Colbert and Winslet tried to fix that during her appearance, too), and the ship went down to the briny deep.
But we now know it might have gone a very different route!
Follow Randee Dawn on Twitter.