It's really saying something when winning the World Series is the second most exciting thing you did last week, but that's just how good life is for Houston Astros pitcher Justin Verlander.
Just days after the 34-year-old stepped onto the mound and helped his team defeat the Los Angeles Dodgers, he walked down the aisle and married 25-year-old model Kate Upton.
"Happy wife happy life!" he wrote alongside a photo from their big day. "What an amazing beginning to our journey together!"
And what a beautiful beginning. The couple swapped vows in Italy on Saturday, and a photo that both he and his new bride shared showed off a pathway of petals, a floral arch and a beaming couple.
After the event, Upton, who wore a floor-length white gown with a sweeping tulle hem, called herself "lucky."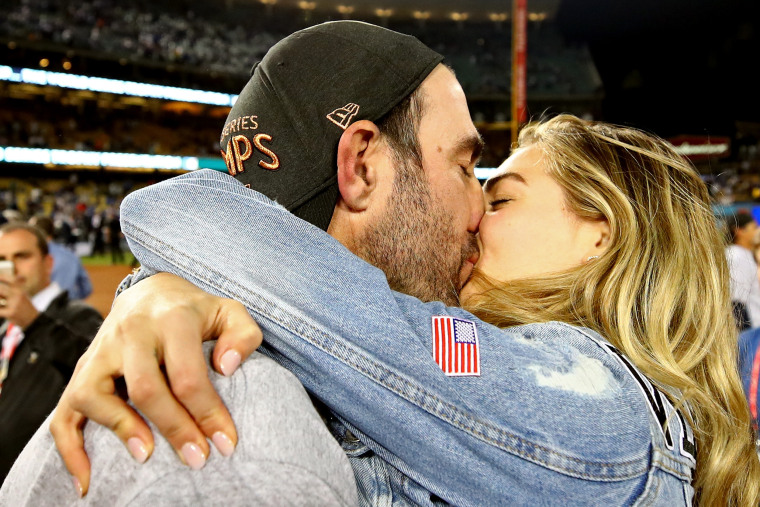 "I feel so lucky that I got to marry my best friend!!" she wrote. "Thank you to our family and friends for making this weekend so fun and magical!"
It seems fitting that they wed so soon after the World Series win, as that provided the perfect bookend to their engagement.
During a red-carpet interview at last year's Met Gala, Upton revealed Verlander popped the question just before the start of the 2016 season.
Congratulations to the happy couple!